After 34 Years In Prison, Man Wrongfully Convicted Regains Freedom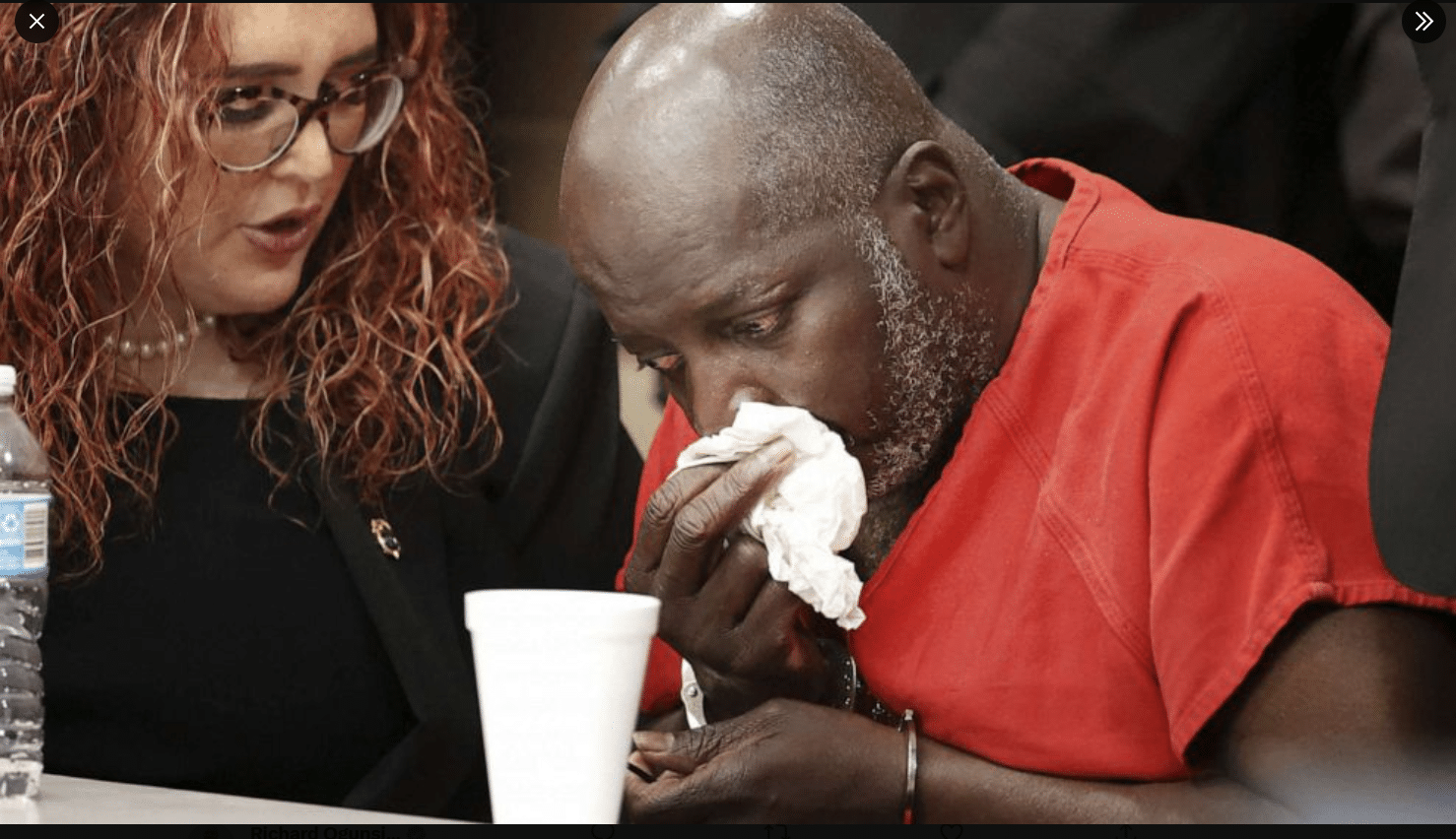 After 34 years in prison, a man in Florida, Sidney Holmes, was reunited with his family during the week, causing an emotional moment in Broward County State.
Naija News learnt that Holmes was wrongly convicted of a crime in 1988 and was sentenced to serve 400 years in prison.
He was accused of playing a part in an armed robbery case in the year and was subsequently convicted of the said crime in 1989. At the time, prosecutors reportedly claimed to have found Holmes guilty of the charges against him and asked the judge to sentence the suspect to 825 years in prison.
Broward County State Attorney, Harold F. Pryor, ruled on the case in 1988, as it was established then that Holmes was the driver for two unidentified men who robbed a man and woman outside a store at gunpoint.
Reports had revealed that two unidentified criminals stole the car of the male victim and the crime was wrongly linked to Holmes.
"The reason for my recommendation and an exceedingly high number of years is to ensure that he won't be released from prison while he's breathing," a prosecutor, Peter Magrino, reportedly said at the time.
According to Conviction Review Unit (CRU), Magrino mentioned that he did not ask for a life sentence because "back then Holmes would have been eligible for parole after 25 years."
At the time, Holmes was sentenced as a habitual offender, as he was previously convicted of armed robbery for two incidents in August 1984 in which Holmes reportedly  pleaded guilty and confessed to the crime,
The CRU memo also notes that Holmes never claimed to know who the robbers were, which was very unlike his previous robbery conviction, in which he gave statements against the other person involved.
Fast forward to 2020, Holmes reportedly contacted the State Attorney's CRU, claiming he was "factually innocent" of the armed robbery of two people outside a convenience store.
Pryor said in a statement that the CRU found that there is "no evidence" connecting Holmes to the robbery besides a flawed identification of him and the vehicle involved in the robbery.
The CRU also found that witness identification of Holmes was likely a "misidentification," partly due to the photo and live lineup practices commonly used by law enforcement at the time, which are "scientifically unreliable," according to the state attorney's office.
The state attorney's office also found that Broward Sheriff's Office deputies who did the original investigations "expressed shock" that Holmes was sentenced to 400 years and had served more than three decades.
"We have one rule here at the Broward State Attorney's Office – do the right thing, always," Pryor said in a statement.
"As prosecutors, our only agenda is to promote public safety in our community and to ensure that justice is served. I commend the victims, witnesses and law enforcement officers for their candor and assistance in reinvestigating a crime that occurred more than 34 years ago," he noted.
Subsequently, Holmes's case was reportedly re-investigation thoroughly and he was released to his family after 34 years.