Supreme Court Order: Advocacy Group Urges Buhari To Take Action Against AGF, CBN Governor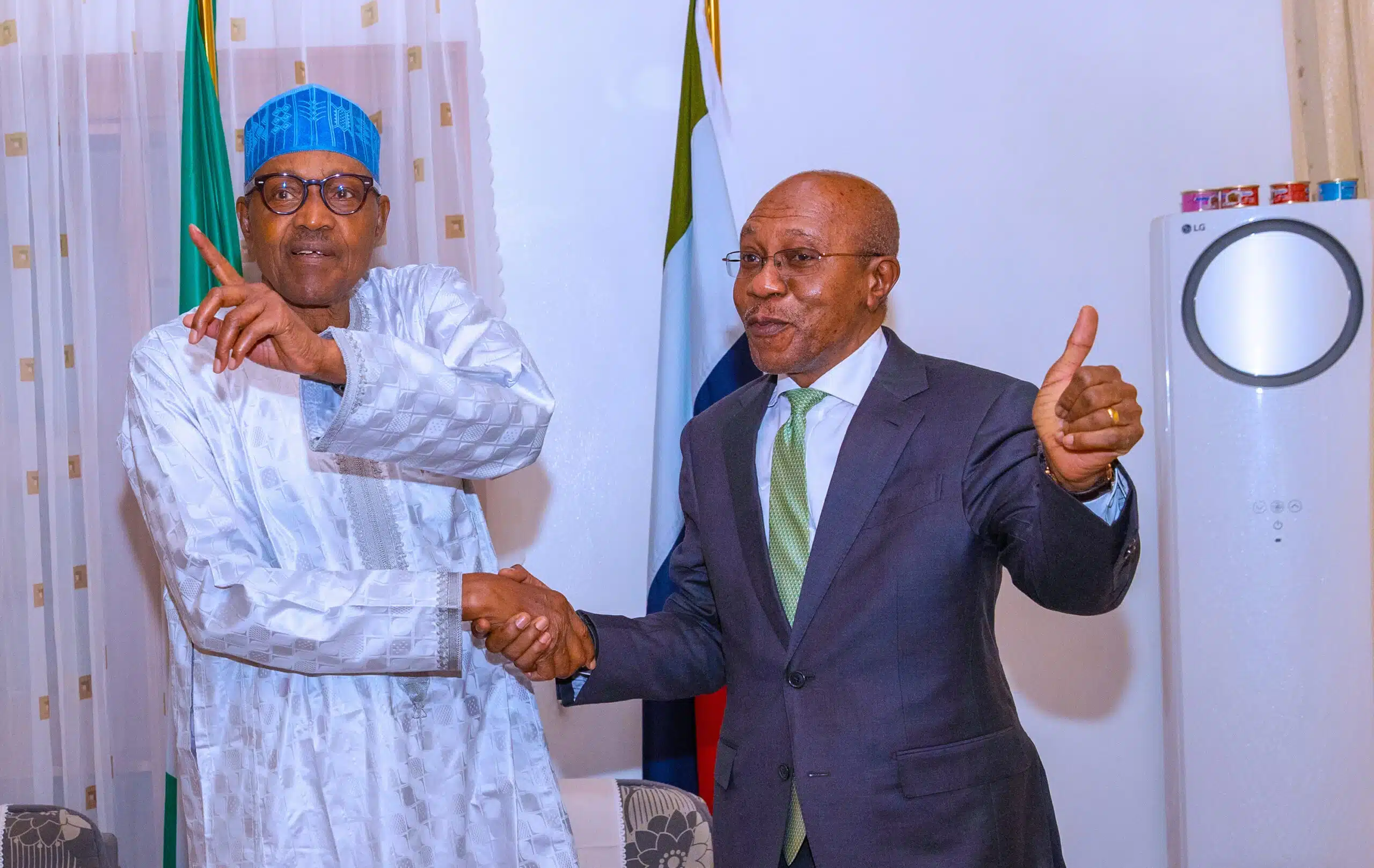 The Rule of Law Advocacy and Accountability Center (RULAAC) has advised President Muhammadu Buhari to sanction the Attorney-General of the Federation Abubakar Malami and Central Bank Governor Godwin Emefiele for defying the Supreme Court's order.
Naija News recalls that the Supreme Court ordered the CBN and the Federal Government to allow the old N200, N500, and N1000 notes to remain in circulation until December 31, 2023.
However, since March 3, 2023, when the apex court gave the order, the presidency, and the CBN did not make a statement on the implementation until Monday, March 13, 2023.
While CBN has now permitted banks to give out and accept the old notes on Monday, President Buhari through his spokesperson stressed that he didn't tell the CBN to disobey the order from the apex court.
In reaction to how the presidency and the CBN handled the Supreme Court's order, Okechukwu Nwaguma, executive director of RULAAC, said in a statement issued on Tuesday that the center was unpersuaded by the President's spokespersons' claim that Buhari had not issued any directives to the head of the central bank or the attorney general of the federation to defy the Supreme Court's ruling.
Nwaguma stated that it did not make sense for the president's spokespersons to make excuses for him when Malami and Emefiele were both answerable to the president.
RULAAC's statement read in parts, "It does not make sense for President Buhari's spokesperson to make excuses for the President, saying he did not direct the Central Bank Governor or the Attorney General of the Federation to disobey Court Orders.
"Ultimately, the buck stops at the President's table and what Nigerians want to hear, is what the President has done to call to order, lawless officials of his government under his supervision when they act wrongfully. This is the only way to demonstrate that he does not endorse lawlessness.
"Above all, the President needs to lead by example by demonstrating that he has respect for, and is subject to the rule of law and that he stands against disobedience to court orders. We didn't see the President demonstrate this when the courts gave repeated orders for the release of Omoyele Sowore, Dasuki, El Zak-zakay, and Nnamdi Kanu.
"In the case of Nnamdi Kanu who remains in illegal detention in contemptuous disregard of the multiple orders of the Appeal Court, the orders of international courts have also been ignored.
"Let Buhari demonstrate to Nigerians that he stands against disobedience to court orders and that he respects the rule of law by taking actions against the Attorney-General and the CBN governor and by complying with subsisting court orders to release Nnamdi Kanu."