'Stop Sleep-walking' – Imo Govt Knocks Labour Party For Planning To Unseat Uzodinma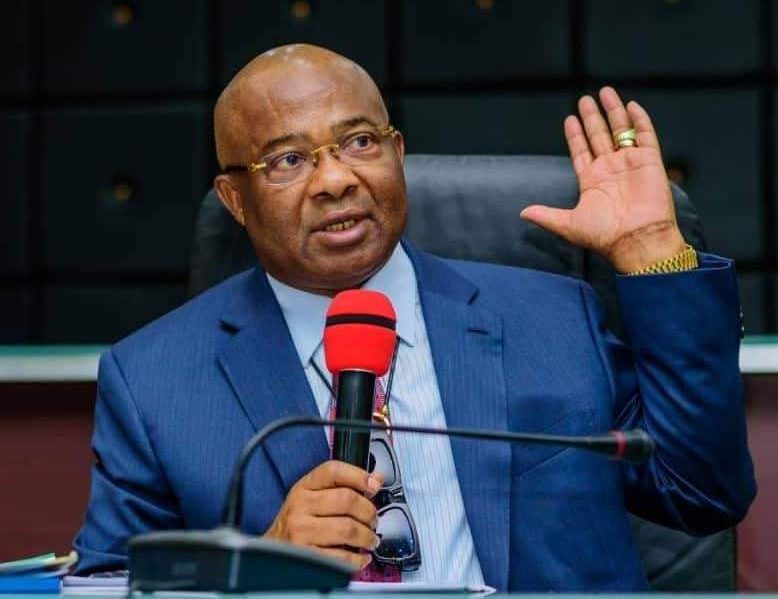 The Imo State government has mocked state Labour Party chairman, Festus Onyekwulisi, for boasting that LP would sack the state governor, Hope Uzodinma, during the November 11 governorship election in the state.
Recall that Onyekwulisi had on Friday while addressing journalists in Owerri said that his party would unseat Uzodinma during the November 11 governorship election in the state
In a statement to journalists, the Special Adviser to the governor on Public Communications, Collins Ughalaa, urged LP to first put its house in order before thinking of how to unseat Uzodinma.
Ughalaa said every resident of the state was in agreement that Uzodinma had done well and deserved reelection, describing his principal as a performing governor.
The statement read, "As of yesterday, March 10, 2023, the supposed leaders of the Labour Party in Imo State were still fighting over the imposition of a caretaker committee. While those who think the imposition favours them insist it must stand, those who believe that imposition has no place in a constitutional democracy like ours say it must not stand. We are just watching from a distance.
"In another bizarre development, 18 notable leaders of the party, including nine governorship aspirants, rejected the imposition of a caretaker committee, describing it as ill-timed and lacking in proper consultation.
"The imposed caretaker committee chairman, Festus Onyekwulisi, in an effort to justify his imposition, boasted before journalists that the Labour Party would sack Governor Hope Uzodimma, during the next election and such other mumbo jumbo. No doubt, Mr Onyekwulisi is sleep-walking and not in tune with reality. If he had asked those who imposed him, they would have told him he was embarking on a journey of the impossible.
"By the special will of God, Governor Hope Uzodimma is seated like the Rock of Gibraltar, and no boastful claim made under exuberance can remove him. Hope Uzodimma and Imo people are like five and six – they are intertwined, like conjoined twins, and cannot be severed by mere hallucinations."