Sanwo-Olu's Visit To Oyedepo Not Political – Aide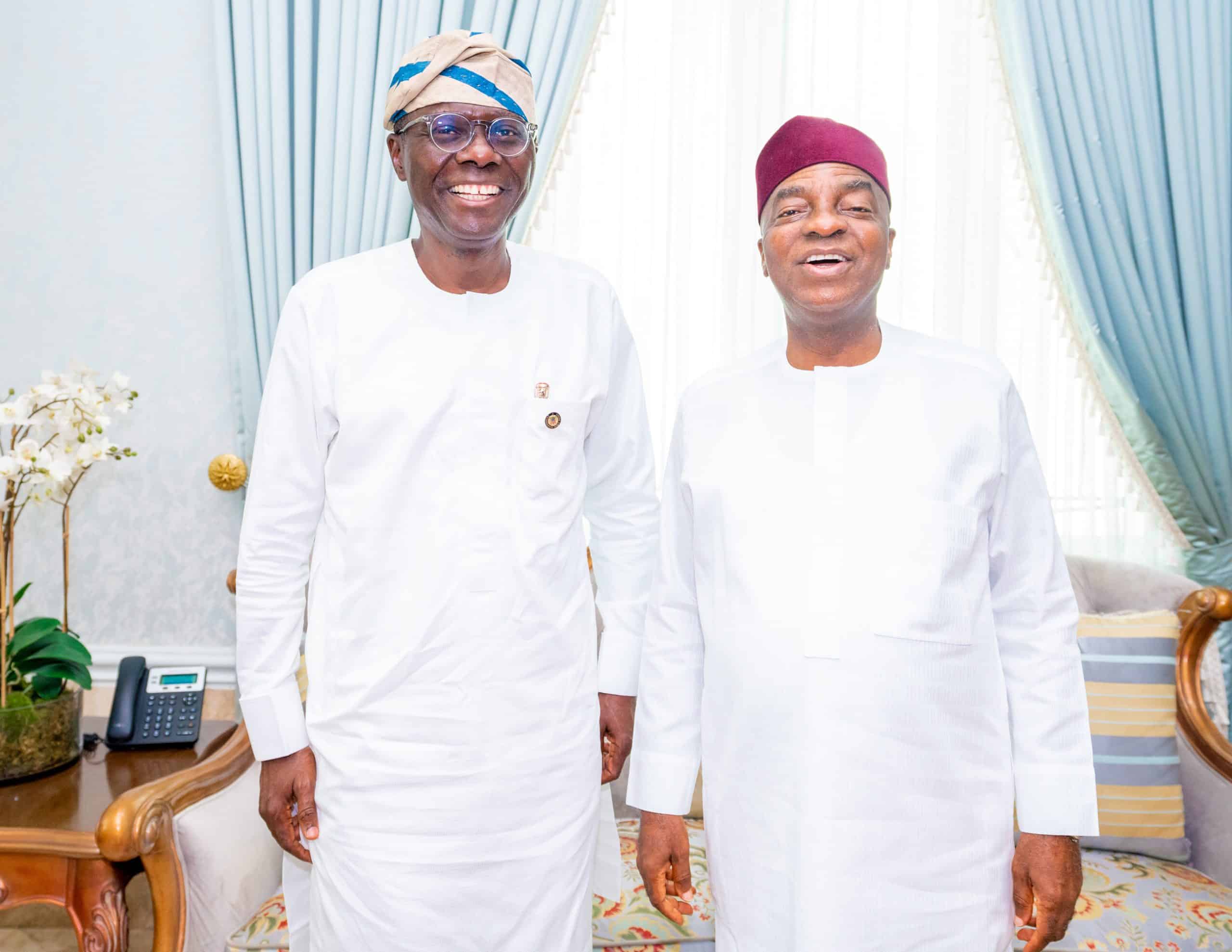 The Chief Press Secretary to the Lagos State Governor, Babajide Sanwo-Olu, Gboyega Akosile on Tuesday noted that the visit of his principal to the founder of the Living Faith Church Worldwide, also known as Winners' Chapel, Bishop David Oyedepo, is not political.
Sanwo-Olu in a post on his Twitter account on Tuesday shared a picture of himself and Oyedepo and wrote, "Yesterday was indeed a memorable day as I met with a man after God's own heart, a man who has dedicated his life to the service of God and mankind. A highly respected man of God, whom I hold in high regard. Bishop David Oyedepo, founder of the Living Faith Church Worldwide (Winners Chapel) and presiding Bishop of the Faith Tabernacle in Ota, Ogun State."
The post steered reactions with some Nigerians claiming that Sanwo-Olu met with the cleric because of his second-term bid.
Akosile in his reaction to people's claims was quoted by Daily Independent to have said linking Sanwo-Olu's visit to politics was absurd.
He further stated that his principal had always visited Oyedepo in times past when there was no election.
Akosile said, "No, the governor's visit has nothing to do with politics. If you have been following the activities of Governor Sanwo-Olu, you would have noticed that he's a thoroughbred Christian. He's a man who values relationships, especially with the leadership of the Church.
"He has paid visits to Bishop Oyedepo on many occasions in the past when there was no election and this particular visit is not an exception.
"Bishop Oyedepo is a man of God whom the Governor respects so much. He has been a beneficiary of his scriptural teachings and blessings. It is preposterous for anyone to link the Governor's visit to politics or elections. No, it is not."