Sanwo-Olu Visits Bishop Oyedepo Ahead Of Saturday's Governorship Election (Photo)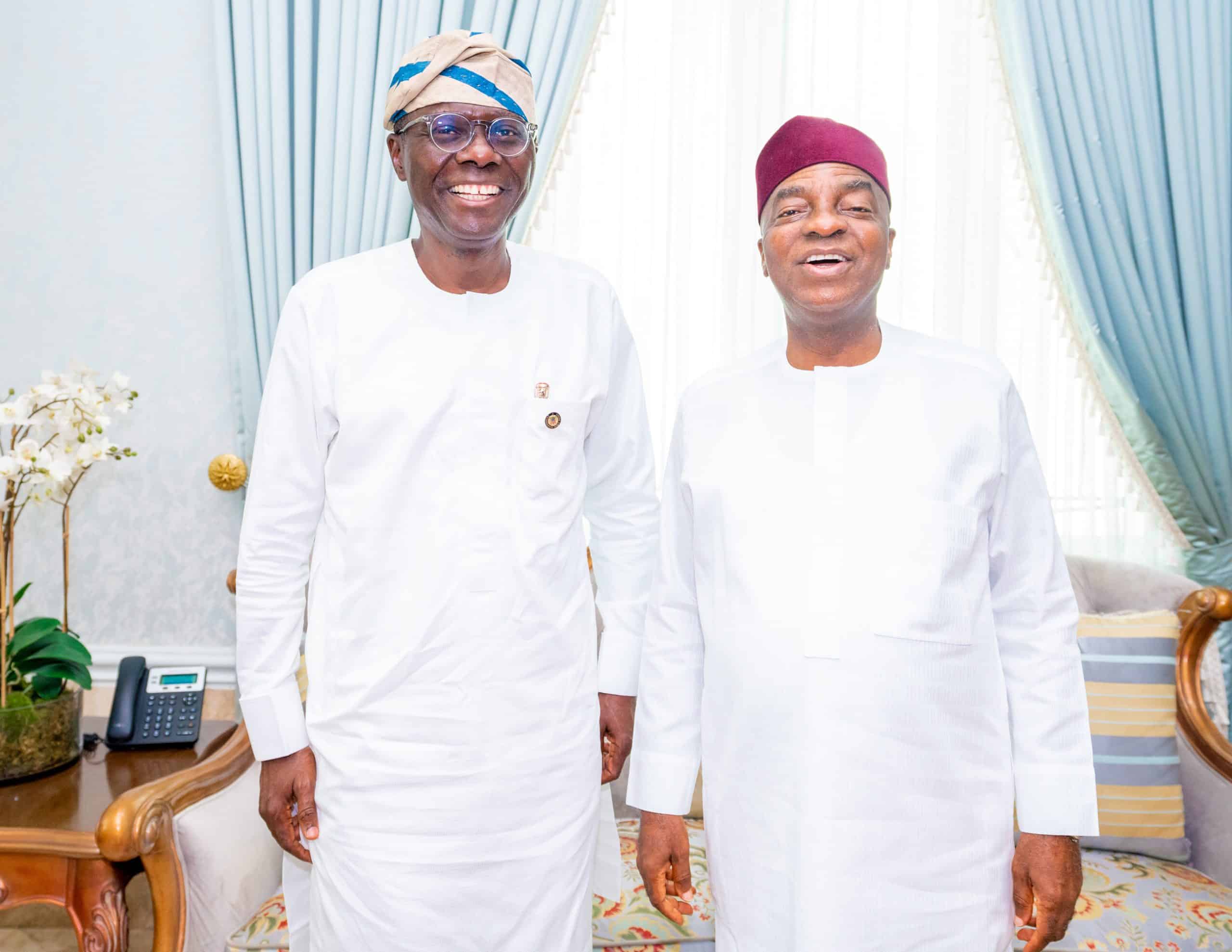 The Lagos State Governor, Babajide Sanwo-Olu has visited the founder and presiding Bishop of the Living Faith Church, Bishop David Oyedepo.
Sanwo-Olu visited Bishop Oyedepo on Monday, 13th March according to information made available to Naija News on Tuesday by the Governor's media team.
The visit comes just a few days before the March 18 governorship election in Lagos and 27 other states across the federation.
The Governor's media team described the visit as a courtesy visit.
Seven Lagos Guber Candidates Step Down For Sanwo-Olu
meanwhile, ahead of the March 18 governorship elections, seven candidates in Lagos State have stepped and declared support for Governor Babajide Sanwo-Olu.
The candidates under the auspices of the Alliance of Registered Political Parties formally endorsed Sanwo-Olu's re-election bid at a press conference in Lagos on Monday.
They also revealed that nine political parties have collapsed their structure and backed the All Progressives Congress (APC) governorship candidate.
The seven candidates included Ajayi Adebayo (Young Progressive Party), Adeyemi Abiola (All Peoples Party), Adenipebi Mode Adekunle (Zenith Labour Party), Kupoluyi Funmi (Allied Peoples Movement), Akinwunmi Braithwaite (National Rescue Movement), Olanrewaju Kamal (New Nigeria Peoples Party), and Ishola Bamidele (Action Democratic Party).
Speaking on behalf of the political parties, Ajayi said their decision to back Sanwo-Olu was borne out of their love and desire for greater Lagos and the governor's outstanding performance in office.
Ajayi added that it would be good for the state to be in tune with the Bola Tinubu-led Federal Government in order to achieve the age-long desires and lofty aspirations of the state.