Black Market Dollar To Naira Exchange Rate To 14th March 2023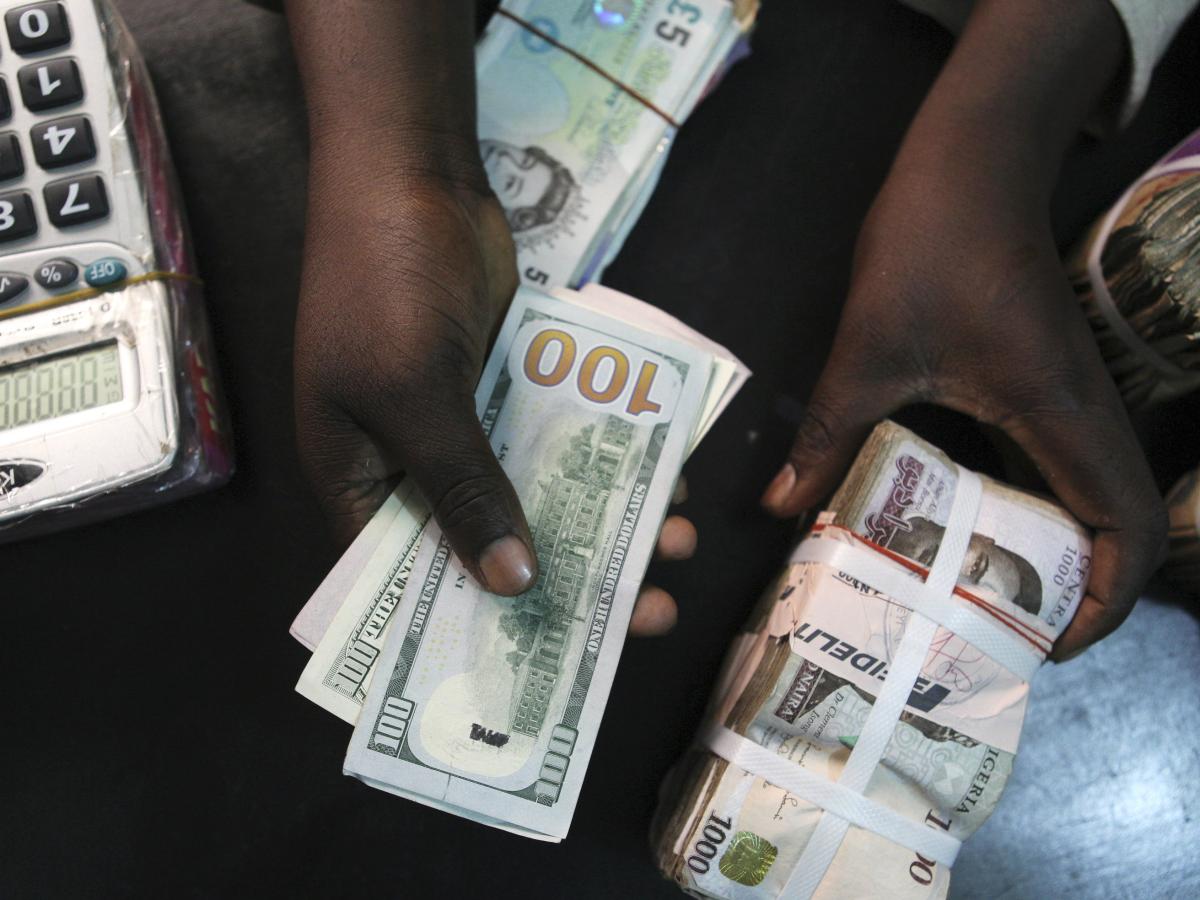 What is the Dollar to Naira Exchange rate at the black market also known as the parallel market (Aboki fx)? See the black market Dollar to Naira exchange rate for 13th March, below. You can swap your dollar for Naira at these rates.
How much is a dollar to naira today in the black market?
Dollar to naira exchange rate today black market (Aboki dollar rate):
The exchange rate for a dollar to naira at Lagos Parallel Market (Black Market) players buy a dollar for N747 and sell at N765 on Monday 13th March 2023, according to sources at Bureau De Change (BDC).
Please note that the Central Bank of Nigeria (CBN) does not recognize the parallel market (black market), as it has directed individuals who want to engage in Forex to approach their respective banks.
Dollar to Naira Black Market Rate Today
| | |
| --- | --- |
| Dollar to Naira (USD to NGN) | Black Market Exchange Rate Today |
| Buying Rate | N747 |
| Selling Rate | N765 |
Please note that the rates you buy or sell forex may be different from what is captured in this article because prices vary.
The data collated from Foreign Trade Statistics of the National Bureau of Statistics (NBS) has shown that Nigeria spent at least N2.4tn to import raw materials from other countries in 2022.
According to the data, Nigeria exported raw materials to the tune of N1tn, leaving a deficit of N1.4tn during the period under review.
Investopdeia disclosed that raw materials are substances or items used in the primary production or manufacturing of goods.
Statistica also reported that raw materials imported into Nigeria amounted to over N1.9tn in 2021, amounting to about $4.6bn.
In the preceding year (2020), around N1.4tn worth of raw materials (about $3.4bn) was imported. This followed the upward trend observed since 2018.
The data from NBS also states that major imports during this period included cane sugar from Brazil, odiferous substances from Ireland and Swaziland, as well as milk preparations from Ireland and Malaysia.
The former President of Manufacturers Association of Nigeria (MAN), Mansur Ahmed during the annual general meeting of the apapa branch, said excessive reliance on imported raw materials had significantly weakened Nigeria's manufacturing sector.