10 Top Nollywood Stars Supporting Rhodes-Vivour To Defeat Sanwo-Olu In Lagos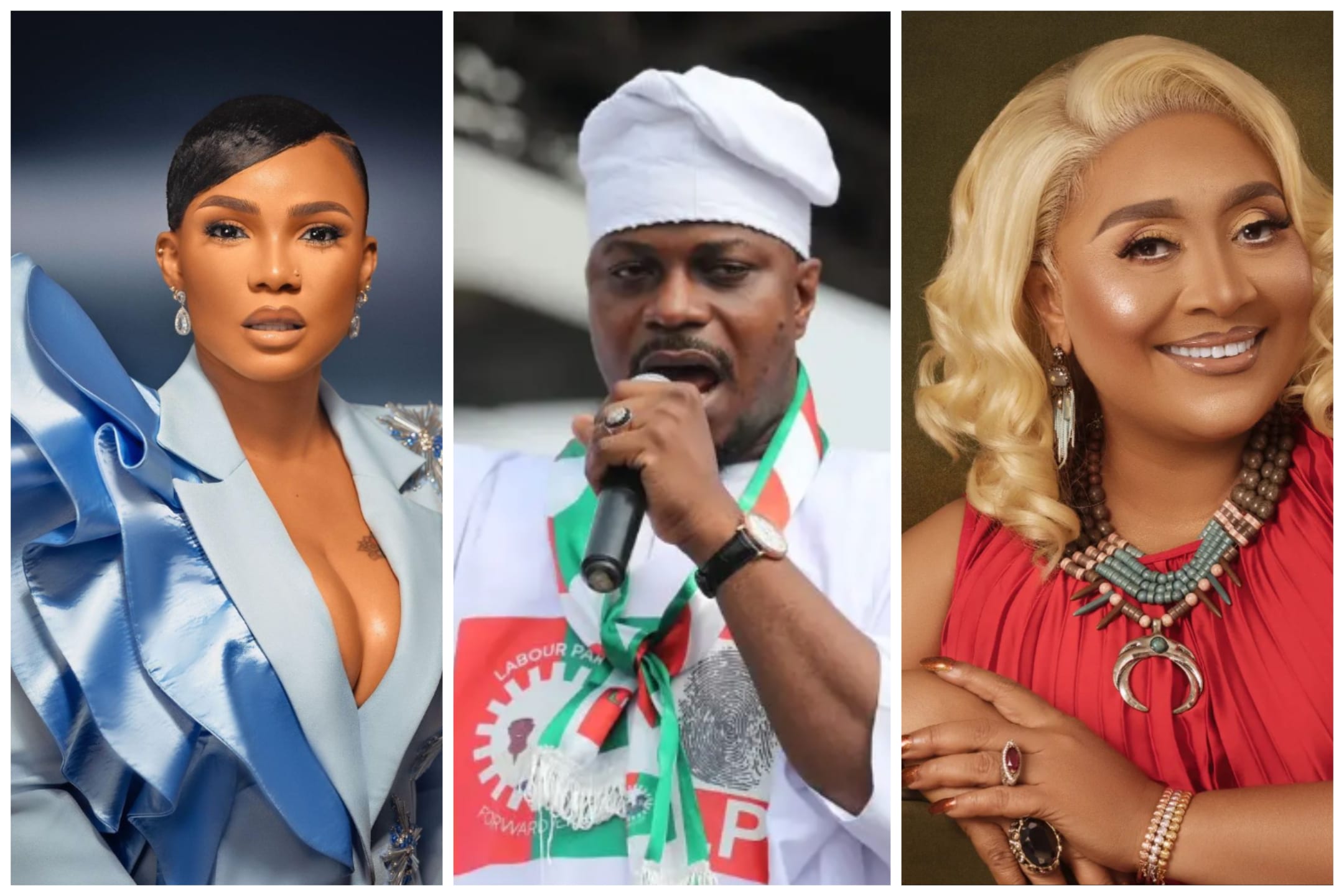 The victory of the Labour Party (LP) governorship candidate in Lagos State, will end the long history of a particular party ruling the state.
Naija News earlier reported that former Deputy Governor of Lagos State, Kofo Bucknor-Akerele, called on LP supporters, popularly known as 'Obidients', to free the state from the tyranny of over 20 years.
Bucknor-Akerele who endorsed Gbadebo Rhodes-Vivour at a recent press conference said Lagos has had enough of rule by touts, urging the Obidients not to be intimidated by political thugs who might want to harm them.
The Labour Party candidate, however, has a tough test to defeat the incumbent Governor, Babajide Sanwo-Olu, and Abdul-Azeez Olajide Adediran (Jandor) of the Peoples Democratic Party (PDP).
Rhodes-Vivour has gained endorsement from popular Nollywood stars supporting him to end godfatherism in the state.
The Nollywood stars took to their social media pages to pledge support for Rhodes-Vivour amidst the propaganda peddled against him.
1.  Iyabo Ojo wrote: "Son of the soil….. omo eko gangan ….. remain blessed & highly favored @grvlagos Please vote & support your own choice in peace. Let the best man win, A better Lagos is what we pray for, no fight, no hate"
2. Mr Macaroni: wrote: "I don't know about others but you (Gov. Sanwo-Olu) have not impressed ME as Governor of Lagos State! Lagos youths were killed. some others brutalized and dehumanized under your watch. Please sir, kindly call for Peace like this also so we can peacefully come out and Vote for GRV."
3. Kenneth Okonkwo wrote: "He took Lagosians for granted because he thought that power comes from Bourdilion. He will learn on March 18 that power comes from the people.
"His recent voluntary humility of visiting every nook and cranny of Lagos to solicit for support must be disregarded as an exercise in hypocrisy. Lagosians must liberate Lagos from bullion van instigated democracy.
"Vote Gbadebo Chinedu Rhodes-Vivour of Labour Party for a new and free Lagos State. We moovee!!!"
4. Ada Karl wrote: "Life begins at 40! Oké Nwadiana m Oké Ogo m Omö Eko Incoming. Eluuuu Peee 40″
5. Uche Elendu wrote: "Gbadebo nwannem .. ELUUP 77!! An incoming with a pure heart, a visionary, emphatic, relatable Accessible, and OBIDIENT Leader. God bless your new age sir @grvlagos"
"A New Lagos is Possible!!!! Brilliance, Service, Innovative, Vision, Purpose!!!! @grvlagos Vote LP for Governor Lagos state #obidient #lp "We dey Vote Individual, no be Party ooooo… take note."
6. Nkechi Blessing wrote: "Get familiar with LP candidate for Governor Lagos state @grvlagos"
7. Chacha Eke: "Eluuuuu P From top to bottom ‼️ @grvlagos Labour Party Lagos State gubernatorial candidate"
8. Anita Joseph wrote: "For Lagos state Vote @grvlagos. Our logo is simple Mama papa pikin Shallom"
9. Hilda Dokubo wrote: "This logo right here represents all of us. #PapaMamaPikin every human being no matter your age falls into at least one of the groups captured here and it says forward ever so we keep moving forward. We are unstoppable. We are #OBIdient"
10. Kate Henshaw: The thespian has also shown support for the Labour Party through her social media handles.