NSCDC Raises Alarm Over Worrisome Rate Of Fake Redesigned Notes In Circulation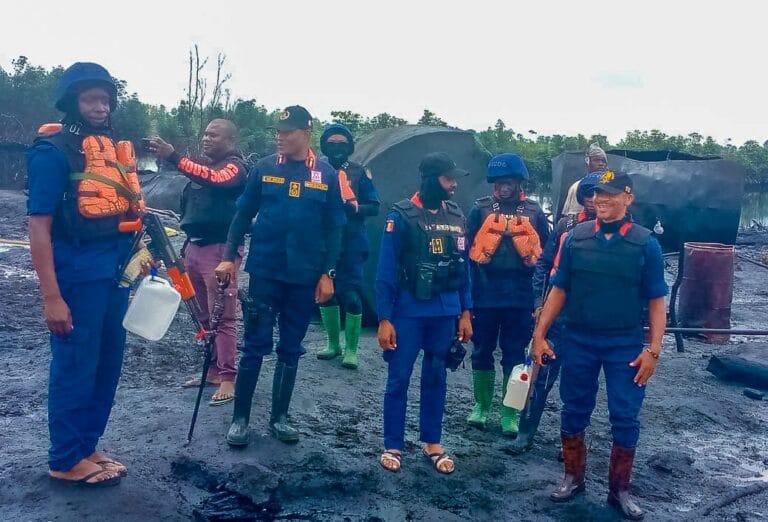 The Nigeria Security and Civil Defence Corps (NSCDC) has raised an alarm over the worrisome rate of fake redesigned naira notes in circulation.
According to the Commandant General of the corps, Ahmed Audi, the number of cases of circulation of fake naira notes has become worrisome.
Audi told pressmen on Sunday that the corps  had arrested and seized fake naira notes worth millions from members of syndicates in different states in less than a month.
He said their investigation reveals that fraudsters involved in the business have taken advantage of the naira crisis and low circulation of the redesigned naira notes to massively produce counterfeit banknotes.
Audi stated that "Many innocent Nigerians must have fallen victim to their scheme while they collected bank money transfers and exchange of foreign currencies.
"The arrest of these syndicates will help us fish out more criminals who have decided to take advantage of the economic situation in the country to scam people."
He, however, restated the corp's commitment to the fight against the menace saying it will continue to arrest and prosecute those involved in producing and circulating fake redesigned naira notes.
While warning perpetrators to desist from the act or face prosecution if caught, the  NSCDC boss admonished Nigerians to transact with banks, especially when large sums were involved, so they avoid being victims of these fraudsters.