Burna Boy Records New Achievement As 'Last Last' Gets Certified Platinum In USA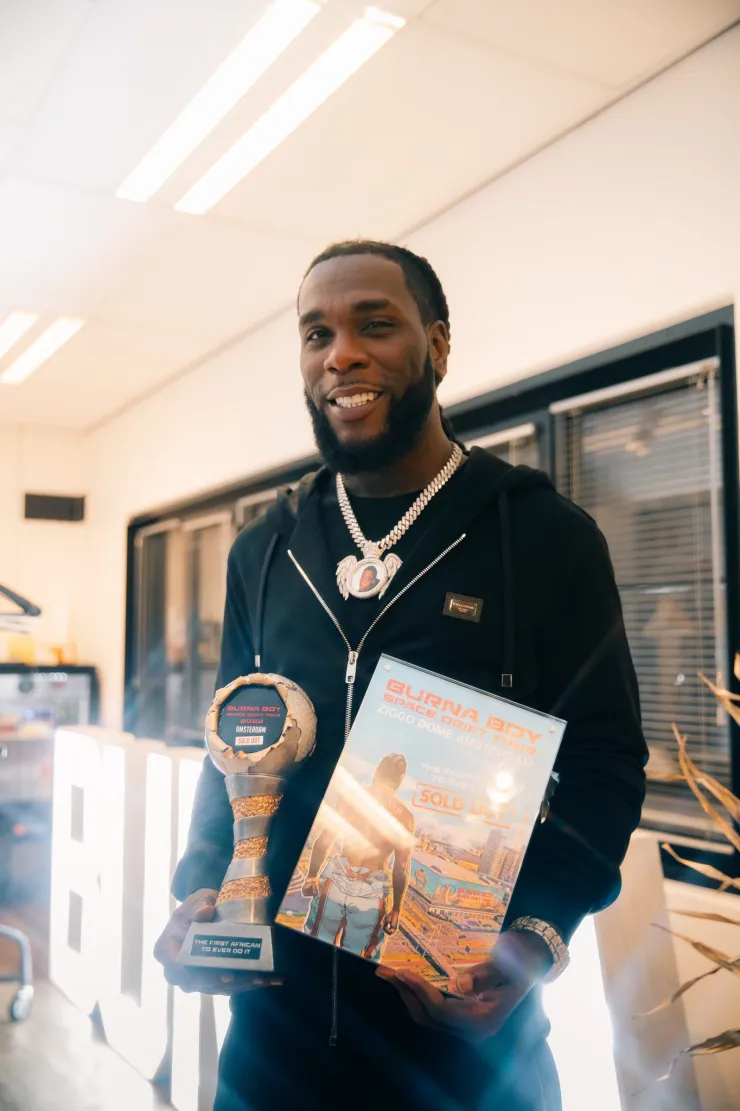 Grammy Award winner, Damimi Ogulu, popularly know as Burna Boy, has recorded another remarkable achievement in his illustrious music career.
Naija News reports that Burma Boy's hit single, 'Last Last', has sold over a million units in the United States, making him one of the best selling artiste in the World.
This tremendous feat was reported by Chart Data, a reputable chart news platform, which revealed that Burna Boy had been awarded an RIAA platinum plaque for the sales of 'Last Last' in the US.
In a tweet via its Twitter handle, the news platofmr wrote: "Burnaboy's "Last Last" has now sold over 1 million units in the US."
Recall that 'Last Last' was one of the leading tracks on Burna Boy's sixth album, 'Love, Damini', which was released in 2022. The song's catchy beat and inspiring lyrics quickly captured the attention of music lovers worldwide, and it enjoyed massive airplay, both on radio and on music streaming platforms.
The track's popularity earned it a spot on the Billboard Hot 100 chart, where it peaked at number 44, cementing Burna Boy's status as an international music icon.
The overwhelming response to 'Last Last' has seen it achieve more than a million units in sales in the US, a remarkable milestone that has positioned Burna Boy for yet another RIAA platinum plaque.
His first platinum certification came in 2018 for his hit song 'YE', and now, with 'Last Last' receiving a similar honor, Burna Boy has become the first Nigerian artist to achieve two RIAA platinum plaques as a lead artist.
This recognition is a testament to Burna Boy's musical prowess and his ability to connect with a global audience.