Wike: Lamido Speaks On Forcing Peter Obi Out Of PDP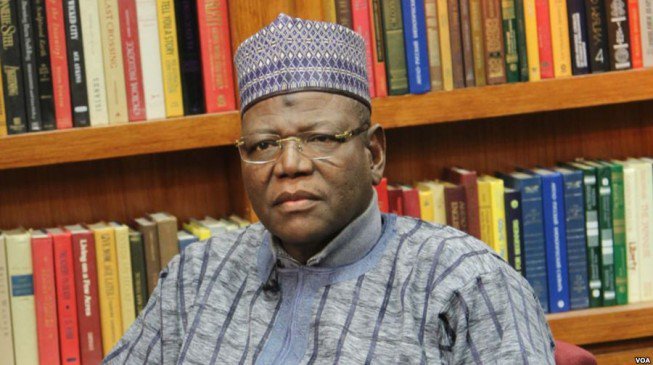 Former Governor of Jigawa State, Sule Lamido has denied being the reason behind Peter Obi's decision to dump the Peoples Democratic Party (PDP) for the Labour Party (LP).
This is coming after the Rivers State Governor, Nyesom Wike claimed that Obi left PDP after he meet with Lamido.
Wike on Friday had said Obi left the main opposition after Lamido insisted that power will remain in the north in 2023.
He said, "You know what he (Lamido) told Obi? He didn't tell him that look, you came late and I have chosen somebody. He said it is the north that will produce the next president. That was how Obi left saying why is he wasting time. Ask him, that's how he left PDP."
Lamido in his reaction to Wike's claim said Doyin Okupe and Obi can testify that the statement of Wike is not true.
The former governor stated this in a post on his Facebook account on Saturday.
He said, "My good friend Chike Okonkwo sent me a WhatsApp message to the effect that Wike said Peter Obi left PDP because when he visited me in my village I told him (Peter) that the Presidency Is for the North!
"I will deny Wike the chance to get me entangled in his desire to be visible and relevant. Suffice it to say that Peter visited me along with my friend Doyin Okupe and they are both alive to attest to the veracity of this claim."