LP Candidate, Alex Otti Speaks On Peter Obi's 'Agreement' With Ikpeazu To Support PDP In Abia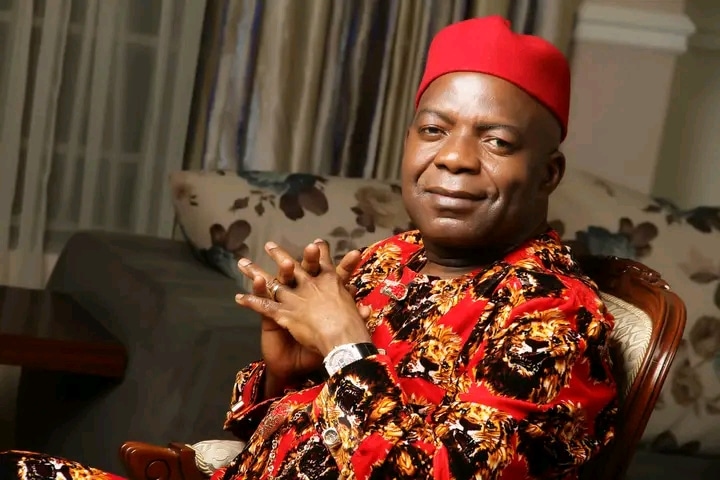 The governorship candidate of the Labour Party (LP), in Abia State, Alex Otti has denied trending claims that his party's presidential candidate, Peter Obi, had an agreement with Governor Okezie Ikpeazu to support the Peoples Democratic Party (PDP) governorship candidate, Okey Ahiwe, in the forthcoming governorship election.
Otti said Obi is a well-known man of integrity who would not go into such an agreement as widely speculated in political quarters.
Speaking on Friday during an interview session on Arise Television's The Morning Show, Otti revealed that Obi would be in Abia to campaign for him ahead of the March 18 governorship election.
Naija News recalls there have been speculations that the LP flag bearer had an agreement with Ikpeazu that he would support him during the presidential election.
Speaking on the alleged agreement, Chetachi Ikpe, the Coordinator of Peter Obi Grassroots Movement, asked Obi to honour the agreement because Ikpeazu sacrificed his senatorial ambition for him.
He warned Obi against campaigning for the LP candidate in the state, Dr Alex Otti, as earlier agreement had stated that he would not carry out such an act.
But Otti on Friday said no such agreement exists and Ikpeazu and the PDP candidate can't reap where they did not sow.
He said: "I know for a certainty that there was no such agreement, and I know Peter Obi very well, I had known him for details, and I know him as a man of honour, and he cannot enter into a fraudulent agreement.
"Let's assume without conceding that there was such an agreement with Okezie Ikpeazu. The question to ask is how well did he implement the agreement because for you to deliver somebody, you must deliver yourselves first and in that election, he failed. He came third in his senatorial race. Abaribe came first, my candidate Chinedu came second by the result declared by INEC, and Okezie came a distant third.
"So if he could not deliver himself, how can he claim that he was the one that delivered Peter Obi? Mr Peter Obi was delivered by Labour Party and the Obidients in Abia State, which doesn't include PDP. So I will just say it is the cry of a man that is drowning. Peter Obi, bearing all problems that have to do with his litigations, will be in Abia and he will campaign for us.
"So there was no such agreement. He would have loved that agreement to hold. Let me ask them, Okezie Ikpeazu is a member of the G5; what happened to their leader [Wike] in Rivers State, who he supported? So my understanding is that the G5 supported the APC candidate [Bola Tinubu], so to that extent, he cannot come to reap where he did not sow."