Lagos: Dear Igbos You Can't Go To A Place To Make A Living And Assume It's Your Land – Adamu Garba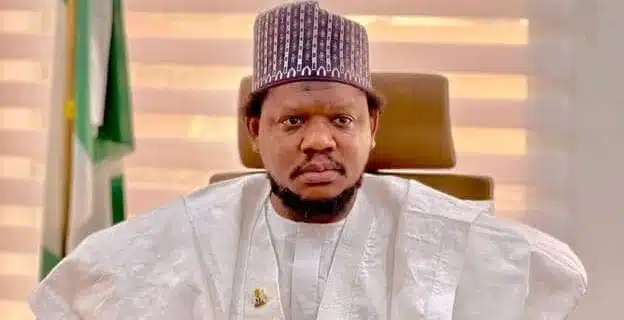 A chieftain of the All Progressives Congress, (APC) Adamu Garba has pleaded with Igbos in Lagos State not to to forget that they are visitors in the state.
The APC stalwart urged the Ndigbos to be reasonable and responsible in their way of thinking.
Speaking via a tweet Gatba argued that the Igbos were playing the ethnic card in Lagos State.
He warned them against creating provocative situations that might threaten their existence and opportunity in Lagos State.
According to him it would be wrong for them to assume that the state belongs to them simply because they make their living from there.
He wrote: "On the contrary, I like the Igbos more than many here. I want Igbos to be reasonable & responsible. You can't go to a place to make a living and assume it has become your land against your host. You are still a visitor.
"Most of you are being deceived by those living abroad.
"If anyone is playing an ethnic card, it is not more than you. You do not provoke things that may affect your peaceful coexistence or opportunity that is obviously not available in your ancestral land.
"You must live in harmony & peace with your host & eschew all forms of acrimony."
Garba's statement is coming at the backdrop of the widespread recognition of the Governorship candidate of Labour Party in Lagos State, Gbadebo Rhodes-Vivour who is maternally Igbo.
There are arguments that Gbadebo is not a true Lagosian considering his Igbo ancestry.