Sanwo-Olu Lists Three Causes Of Tinubu's Defeat In Lagos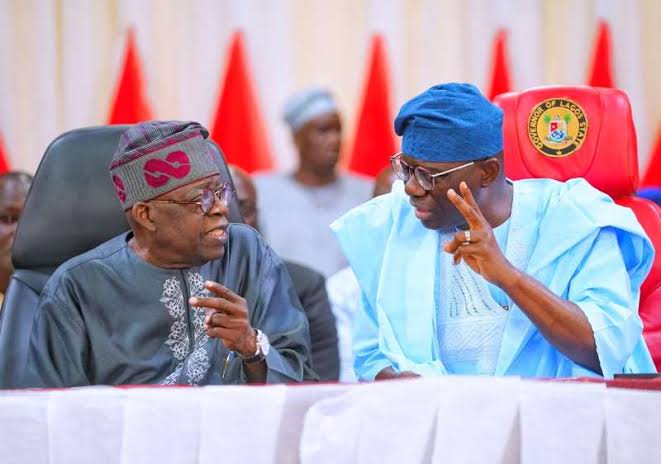 The Lagos State Governor, Babajide Sanwo-Olu, has listed three factors that contributed to the shocking defeat of the President-elect, Bola Tinubu, in his home state.
Naija News reports that prior to the presidential election, it was believed that Tinubu, would defeat Obi in the state by a landslide, especially as the state remains his major political stronghold since 1999.
Despite his political power and popularity in Lagos, he lost to the Labour Party (LP) flagbearer, Peter Obi, which has put so much pressure on Sanwo-Olu, ahead of the gubernatorial election.
Speaking on Arise TV on Wednesday, Sanwo-Olu listed three things that caused Peter Obi to defeat Tinubu in Lagos.
According to him, the APC's Muslim-Muslim ticket played a role in Tinubu's loss because of the largely Christian population.
The governor also identified ethnicity as one of the factors that worked against Tinubu in the election, stating that some voters in Lagos voted for Peter Obi because he belongs to their ethnic group.
He added that the former governor's loss was due to the APC crisis in Lagos as the party failed to resolve its internal wrangling before the election.
He said: "The Muslim-Muslim ticket played a role. Because Lagos is also a centre of a lot of Christian population and the rest.
"Some people said that from their own ethnic nationality, this is the first time they're having a son on the ballot. He is good, he's not good, na my picking and I'm going to go ahead and deal with it. So we cannot force anybody if that's the beauty of democracy
"The third reason is that we ourselves have our own internal wrangling and we have our internal issues that we were not able to resolve or we haven't resolved fully before we went into the election"