Naira Scarcity: Latest CBN News, Update On Naira Notes For March 9th, 2023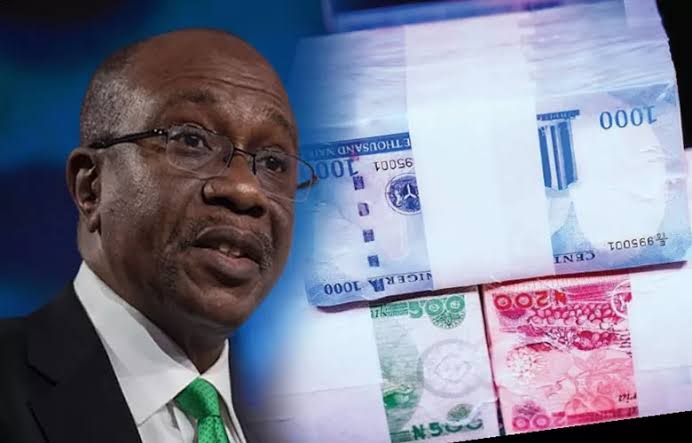 As the controversy associated with the new naira notes rages on, Naija News brings you the latest update on the controversial policy of the Central Bank of Nigeria (CBN).
The Central Bank of Nigeria (CBN), on Wednesday (today), issued a fresh directive to banks in a bid to promote transparency in the banking system.
The latest operational guidelines from the CBN are coming amid controversies surrounding the apex bank's Naira redesign and cash swap policy which received backlash from Nigerians after sad experiences by the citizens, Naija News reports.
The CBN, however, today issued guidelines which establish principles for data sharing across banking and payment systems. In the guidelines, the apex bank promised to provide and maintain an Open Banking Registry to make available regulatory oversight on participants, enhance transparency and regulate operators within the open banking ecosystem.
The CBN's Director of Payments System Management Department, Musa Jimoh, noted on Wednesday that the guidelines were in furtherance of the bank's mandate to stabilise the financial system.
According to him, the guidelines also stipulate Consent Management, whereby customers' consent is required before their data can be obtained for open banking products and services, among others.
Jimoh added that the guidelines were also pursuant to the bank's role in deepening the financial system.
Some commercial banks in Nigeria have taken a bold step to commence the disbursement of old N1,000 and N500 notes in their banking halls and Automated Teller Machines (ATMs), Naija News understands.
This is despite the Central Bank of Nigeria (CBN) clarifying that it has not issued a fresh directive to commercial banks on last Friday's judgment of the Supreme Court ordering the circulation of the old naira notes alongside the new ones until December 31.
Recall that the apex bank's currency redesign policy and Naira swap programme have raised controversies since its implementation.
The policy, despite its goodwill, has brought untold suffering to Nigerians, and concerned stakeholders have since challenged the CBN and the federal government in court.
A few days ago, a seven-member panel of justices presided over by Justice Inyang Okoro had described as unconstitutional President Muhammadu Buhari's directive to the CBN for the redesigning and withdrawal of old notes of N200, N500 and N1,000, without consultation with the states, Federal Executive Council, the National Council of States, and other stakeholders.
However, the CBN has remained muted since the court made its position known. The development, has, however, left commercial banks and business operators in confusion.
Speaking earlier on Tuesday, the CBN spokesman, Isa Abdulmumin, explained to reporters that the CBN has not issued an official statement on the circulation of the old naira notes.