Iyabo Ojo Stirs Reactions Over Choice Of Lagos Gubernatorial Candidate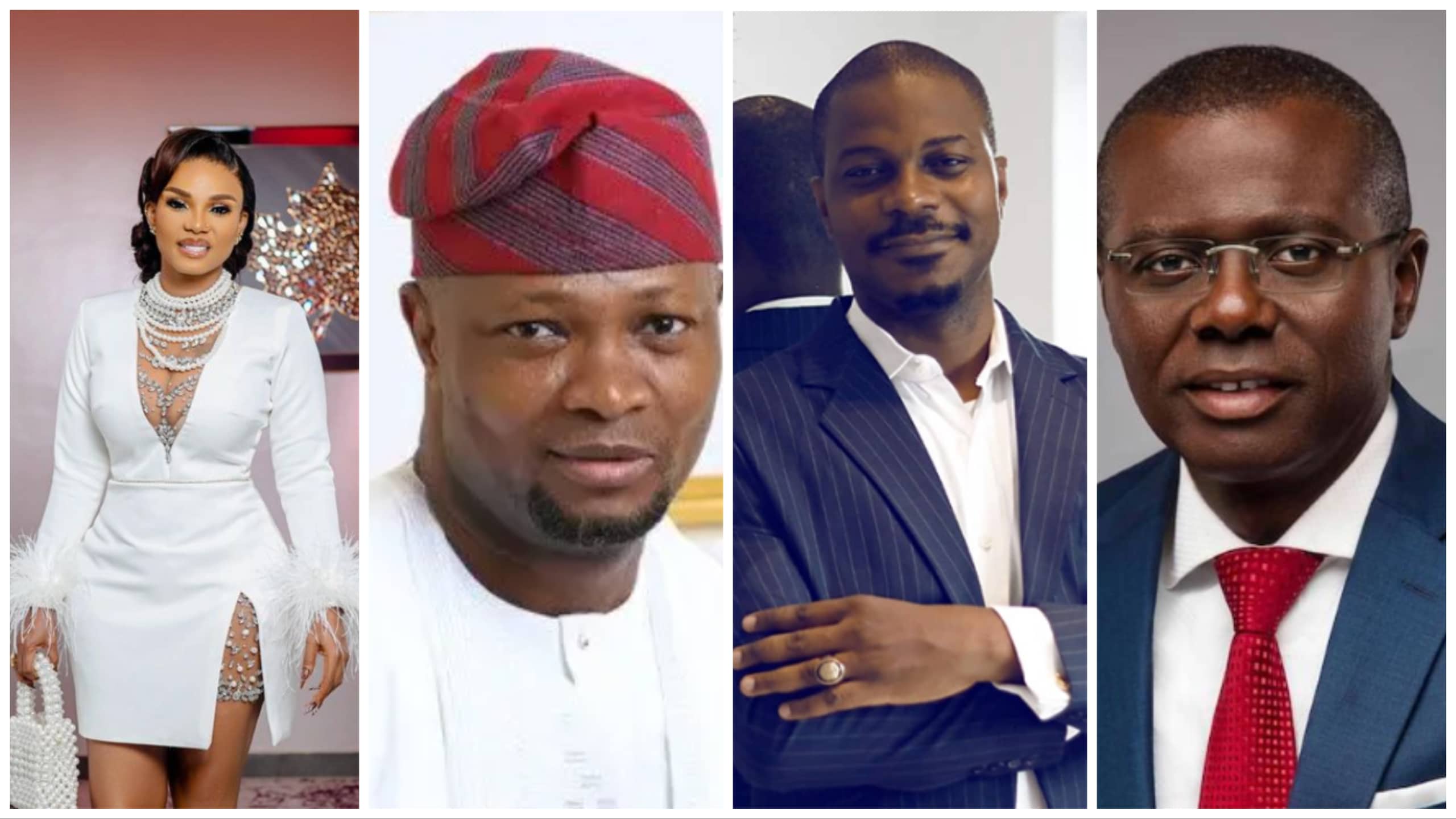 Ahead of the Lagos State gubernatorial election, Nollywood actress, Iyabo Ojo, has stirred angry reactions over her choice of candidate.
Naija News reports that a few days ago, the thespian declared she is indecisive about the candidate to vote for in the state election.
Iyabo Ojo via her Instagram page shared her opinion on the three governorship candidates.
Speaking about Babajide Sanwo-Olu, the actress commended his achievement but frowned at the outcome of the 2020 EndSars protest which claimed the lives of protesters, stressing that the governor could have done better.
On the Peoples Democratic Party (PDP), Iyabo said if she was to be sentimental, she would pitch her tent behind her colleague and friend, Funke Akindele, however, she must look beyond emotions.
Also speaking on Labour Party's candidate, Gbadebo Rhodes-Vivour, the filmmaker said she has observed his dreams of taking over leadership in Lagos which seem to be promising, but she cannot ignore the conflicting reports that have sprung up about his experience and pedigree.
Amidst the criticisms that greeted her support for the LP presidential candidate, Peter Obi, the actress shocked some of her followers by throwing her support for Gbadebo Rhodes.
She shared a photo of the LP candidate stating he is a true Lagosian and son of the soil.
In her hashtags, Iyabo made it clear that she has a right to her choice and that she is fully for the Obidient movement.
She wrote: "Son of the soil….. omo eko gangan ….. remain blessed & highly favored @grvlagos Please vote & support your own choice in peace.
"Let the best man win, A better Lagos is what we pray for, no fight, no hate #atruelagosian #Mychoicemyright #obidientmovement"
This sparked angry reactions from netizens who questioned what Sanwo-Olu and the All Progressives Congress (APC) did to her.
tohab_ wrote: "Sha don't use emotions vote,remember how we thought buhari was an angel 🤔 see where we are today,everything no be para😮show me or tell me about any state in this Nigeria better than Lagos state 🤔 sometimes let us face realities Apc are trying in Lagos,your candidate your right I agree ooooo Lagos state isn't a state we can use emotions to scatter ooooo,most of us go suffer am,IRE OOOO make enjoy my blocking in peace"
uchelico247 wrote: "What's his antecedents though. This your choice is based on emotions o. Obi is better as president doesn't make all LP members the best. Experience counts, Lagos is too big fir anyone to start learning work with"
rhysrhinelander wrote: "What do you have against Sanwoolu now, as you claim Tinubu is old… Sanwoolu is young and has been one of the best governor in Nigeria… But you want an inexperienced lad to replace him."
am_tukool wrote: "If RESILIENCE was a Person!.I Love your Courage.Until those old Cargo can answer the question 'Who gave the order at Toll gate Shooting.GRV for Governor"
blacky_bobola wrote: "And still no one see their motive, it's sad if it actually happens you and your children won't be here, someone who supported Biafra and tweet against obas…supporting Biafra
I voted for obi but not this one here, it's clear this people have mission and they won't succeed, you have your reasons to support him it's just so sad we ain't seeing what is about to befall us, and yes point of correction we are now like others party too…no new Nigeria at the end of the day it's all politics game…GOOD DAY"
iammfav wrote: "I love you soo much. Thanks for always having your voice"
nsigirl wrote: "I love this lady, first she critically analysed all the candidates, then she made her choice"
tohab_ wrote: "Endsars was never only Lagos state problem,it was federal 😢till today those who claimed,their loved ones were keellid didn't come out,at least this is a good time for to speak or quit this blackmailing because of power"