Govt's Business Is Not To Run Airlines – Akwa Ibom APC Gov'ship Candidate Knocks Udom Emmanuel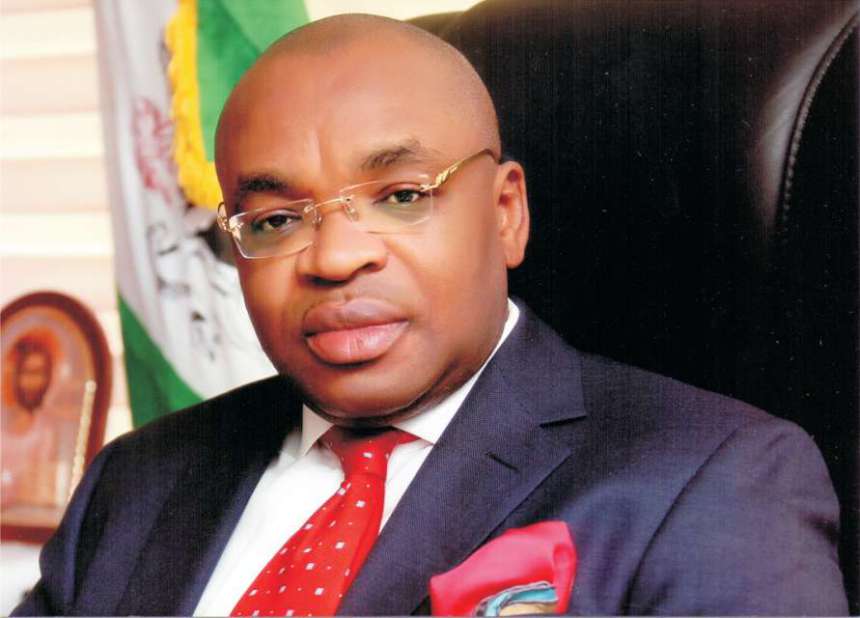 The All Progressives Congress (APC) governorship candidate in Akwa Ibom State, Akan Udofia has knocked the state governor, Udom Emmanuel, over investment in Ibom Air.
According to him, the government does not have any business operating airlines because it is a marginal business that can't provide the needed employment and benefits for the state.
Udofia submitted that he and the state's former governor, Godswill Akpabio were the brains behind Ibom Air, but the incumbent governor made it operational in his administration.
Naija News learnt that the APC chieftain pointed out during a live interview on Channels Television's Politics Today on Tuesday that the incorporation of the airline was an investment, supported by the training of about 20 Akwa Ibom indigenes for air traffic control.
Udofia disclosed that he was the one who trained the first female pilot in Akwa Ibom, having owned a jet for 14 years.
He stated that "They talk about Ibom Air. How many people does Ibom Air employ? How many aircraft are flying? How many are in the air?
"It's marginal. I don't know what you call 'achievement'. I've been in the aviation industry for at least 13, or 14 years.
"Ibom Air was muted between myself and Godswill Akpabio in 2007. So, when I tell you with all conviction that I've been in the industry, I know what I'm talking about.
"Please, go to CAC [Corporate Affairs Commission], you'll see Ibom Air was incorporated in 2008. Ibom Air is not today. It became operational in his [Udom Emmanuel's] time.
"As a minimum, that was the basic investment at the time.
"I know what it is to keep those aircraft in the air. Besides refining, the aviation industry is the biggest loss-making industry in the world, and the only way you can break even, those aircraft must be in the air.
"I want somebody to tell me where they are flying to. I want somebody to show me that they are Air Peace. When we talk about Ibom Air, it's just a means of transportation. I don't think it's a means of any kind of prosperity for anybody."
He, however, noted that if elected as governor, he has no plans to scrap the project, instead, the government would reduce its operational and financial responsibilities to it.
Udofia added that "Of course, I'm going to go public-private partnership. The business of government is not to be running an airline. I'm going to focus on millennial goals – Sustainable Development Goals, that's my responsibility as a government.
"I have no business in marginal businesses. I will create an enabling environment for businessmen to come and run Ibom Air. That's their business, not my business. My business is to grow my people."