Buhari Says Nigeria Raised N30 Billion From Green Bonds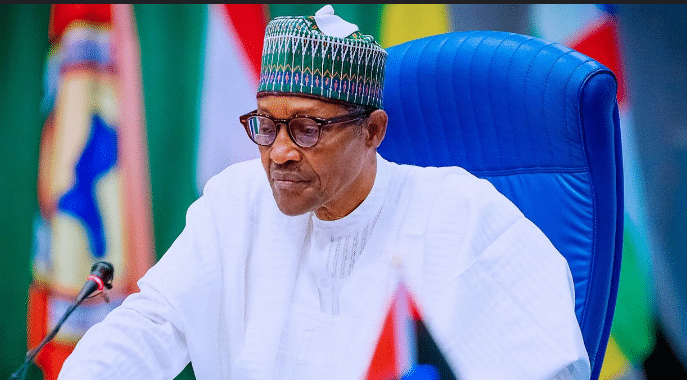 President Muhammadu Buhari has disclosed that by selling two sovereign green bonds, Nigeria raised over N30 billion to support its efforts to adapt to climate change.
Hence, President Buhari urged the Least Developed Countries (LCDs) in the world to follow Nigeria's lead in mobilizing domestic resources which is easier than depending on financial institutions in wealthy countries.
According to a statement from the President's Senior Special Assistant on Media and Publicity, Garba Shehu, Buhari made this claim on Tuesday at a roundtable discussion on climate change and preserving the environment at the UN Conference on LDCs in Doha, Qatar.
In his "Climate Financing" speech, President Buhari who was represented by the Minister of Environment, Mohammed Abdullahi, urged LDCs to emulate Nigeria's green bonds.
He said, "Domestic resource mobilisation is likely to break the yoke of difficulties in accessing funds from developed countries' financial institutions, like Nigeria's issuance of two Sovereign Green Bonds that raised over N30billion.
''LDCs and Developing Countries must take a serious stand on the Cummings-Montreal resolutions on a new funding mechanism that is flexible, accessible and utilizable."
President Buhari said that Nigeria will leverage its position as the Sahel Climate Fund's headquarters host to ensure that members may receive climate funding under more fair and acceptable conditions.
The President stated that climate change respects no nation and is a severe threat to both the preservation of the environment and human life.
He emphasized how vulnerable LDCs and developing countries are to climate changes brought on by harsh weather, desertification, drought, and shoreline erosion.
He added, ''Nigeria, like other countries of the world, particularly those of the Sahel region has a lot of human activities that dangerously interfere with the earth's natural defenses against solar radiation and temperature change.
''In Africa, the diverse impact of climate change is an underlying cause of human population stressors, with conflicts resulting in regional instability."