Osun: Oyetola Speaks On Returning To Power Soon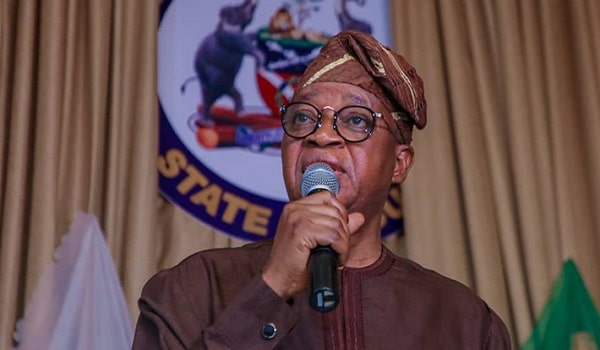 The former governor of Osun State, Gboyega Oyetola on Monday expressed confidence that he would soon return as the state Governor.
Oyetola who lost to Ademola Adeleke of the Peoples Democratic Party (PDP) in the 2022 election said he will reclaim his mandate.
The former governor stated this while speaking at the 12-year remembrance prayers for his late mother, Wulemot Oyetola on Monday at Iragbiji, Osun State.
Oyetola also commended the people of the state for voting for the presidential candidate of the APC, Bola Tinubu in the last election.
He said, "I am thankful to God for His wonders over our lives. We thank Him for giving us victory for Asiwaju Bola Ahmed Tinubu and I thank our people for their support all along.
"We want you to know that APC is the only party that can take us to victory. This is the party that God has made for us. That is where the benefits lie. Please, vote APC all through. If we truly want to benefit from the federal government, please, let's elect our people to the House of Assembly. These are the people that will work with us when we return to government.
"We don't believe in any other thing except prayers. That is what we were brought up with. Let's continue to pray so that we can thank God in the end."