Enugu Guber: Labour Party Urges Voters To Ignore Threats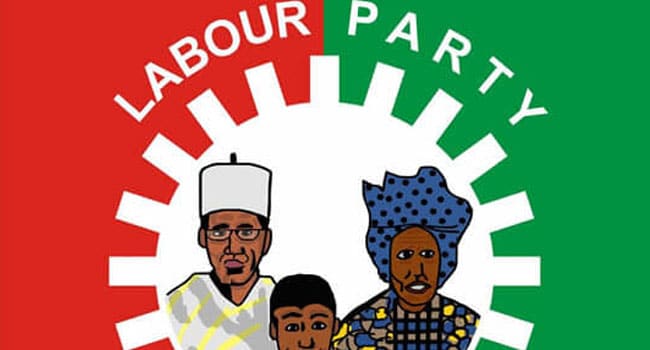 The Labour Party governorship candidate said this while speaking to party leaders and supporters in the local government areas of Aninri and Awgu.
Chijioke Edeoga's statement came after reports of potential violence in the upcoming governorship and House of Assembly elections in Enugu State on Saturday, March 11, went viral.
Edeoga said he was aware of plans by some political figures in the state to use violence and thuggery to influence the results of the elections, but he believed the people could thwart such initiatives if they banded together in resilience.
While expressing gratitude to Enugu voters for helping the Labour Party win the presidential, senate, and house of representatives elections on February 25, Edeoga urged them to do the same during the governorship elections to solidify the Labour Party's emergence as the new platform for freedom and accelerated development in the State.
Voting for the Labour Party, according to him, is crucial because it will support Peter Obi, the Labour Party's presidential candidate, who received overwhelming support during the previous elections. It will also serve as additional evidence that the votes cast in Enugu were not an accident, especially given that the election is still being challenged in court.
He said, "You do not have to be afraid of these threats of violence. They are merely trying to make you afraid. They tried it during the last election but could not succeed.
"We must uphold the integrity of our communities by resisting the invasion by outsiders, whether they call them Ayes or they call them Black Axe or they call them Black Thugs, whatever they are called, this victory by democratic forces, as we know is likely for Labour Party, should not be thwarted; it should not be frustrated. We have to make sure that the right of individuals; women, men, and youths; to vote freely, without coercion, without disturbance, without humiliation; to vote who they choose must be maintained."
He added, "Enugu State is touted as a peaceful place. Any effort, whether clandestine or open; any threat to disturb the peace of Enugu State should be resisted.
"I am enjoining, I am asking, I am calling out all youths of Enugu State, all citizens of Enugu State the ongoing attempt by the PDP and their henchmen, to rig the election that is coming on Saturday. The path to victory by the Labour party is clear and incontestable, and it is an eloquent statement of the new direction which Enugu State wants to go. But we are facing the danger of a reversal, by people who have ruined the Enugu State, misgoverned the Enugu State, and have shown a lack of empathy and lack of love for our people. So, please, do not allow our votes to be destroyed. Vote at the polling units and stay to see that they are counted."