Your Grievances With Tinubu's Victory Is Normal – Yakasai To Atiku, Peter Obi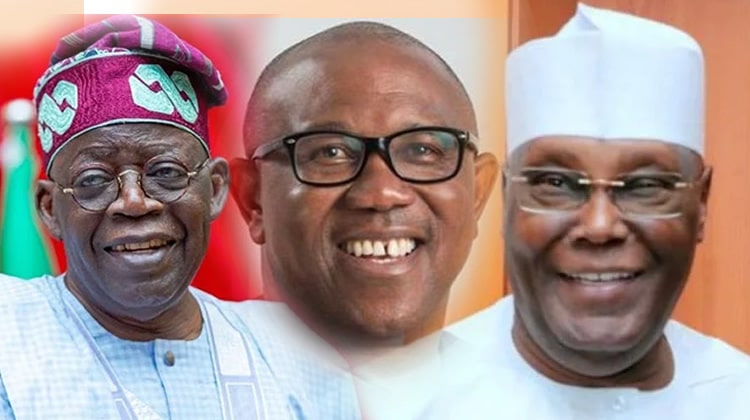 A founding member of the Arewa Consultative Forum (ACF), Tanko Yakasai, has said it is normal for other presidential candidates to be aggrieved with the victory of Bola Ahmed Tinubu at the just-concluded presidential election.
Naija News recalls that the Independent National Electoral Commission (INEC) had declared the presidential candidate of the All Progressives Congress (APC), Bola Tinubu, as the winner of the February 25th presidential election.
According to the INEC Chairman, Prof. Mahmood Yakubu, Tinubu polled 8,794,726 votes to defeat Atiku Abubakar of the PDP who had 6,984,520 votes, and Peter Obi of the Labour Party (LP) who scored 6,101,533 votes.
However, the PDP, LP, and the New Nigeria Peoples Party (NNPP) rejected the results of the election and demanded a cancelation of the exercise.
Speaking at a press conference organised by the Northern Alliance Committee to congratulate Tinubu on his emergence as president-elect, Yakasai said despite the ongoing protest against the outcome of the 2023 presidential election and its being challenged in court, "the minority will have their say, while the majority will have their way at the end of the day."
According to him, it was normal for politicians to feel aggrieved and reject the outcome of election, a trend he said had been the case since 1951 when elections were first conducted in Nigeria.
The elder statesman, who was a former liaison officer to former President Shehu Shagari, said, "I first participated in an election in 1951. That was the first time election was introduced in Nigeria. Since then, I have never witnessed an election where you do not have one or two more people protesting. And this is the beauty of democracy- to protest. They say the minority will have their say and the majority will have their way.
"As in any contest under democracy there is always the winner and the loser but at the end of it all the two will team up to move their country forward in the interests of the nation and its people. The country will move on and people will continue to engage in their various activities and all will march on to the next phase in nation building.
"The natural thing for all to do now is to give the president-elect their maximum support in the task of tackling many issues bedeviling our country. We need all hands to be on deck in handling these challenges. There are many challenges on ground ranging from economic, security and social issues. The task ahead of the new president-elect are enormous.
"We appreciate the maturity showed by a number of members of opposition parties by conducting themselves responsibly since the declaration of the results. We also thank the people of Nigeria for reposing their confidence in the candidate of the All Progressives Congress, Asiwaju Bola Ahmad TTinubul."