Policeman Shoots Another Man For Saying APC Would Win 2023 Plateau Governorship Election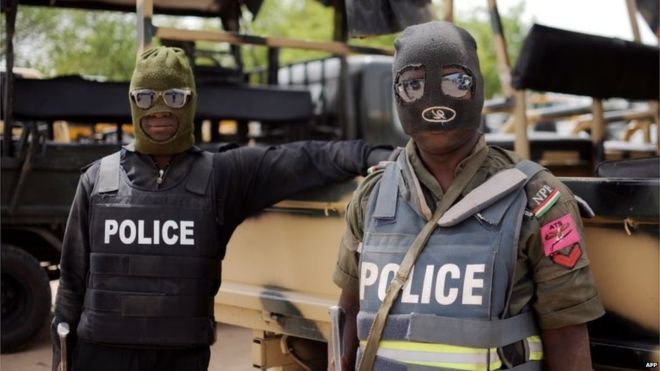 An argument over which party's candidate would win the 2023 governorship election in Plateau State has resulted in the shooting of a resident of the state.
Naija News gathered that a police officer, Solomon Damak shot the resident Mr. Nyommena Badapba while they were arguing about who would emerge as the eventual winner of the March 11 governorship election.
It was gathered that the officer argued that the All Progressives Congress (APC) would not win the forthcoming election, but Badapba disagreed with him.
Angered by this, the Policeman shot Badapba in the shoulder. The incident was said to have occurred on Sunday.
The police officer has since been arrested for the offence by the Plateau State Police Command while the victim is currently receiving treatment at the Bingham University Teaching Hospital Jos.
The spokesperson of the state police command, DSP Alabo Alfred, who was quoted by Daily Trust affirmed the arrest, adding that the firearm of the arrested officer had been recovered and the culprit detained for disciplinary actions.
The spokesperson said, "The circumstance that led to the infliction of the gun injury by the recalcitrant officer does not fit into his professional calling but was done out of vindictiveness which contradicts the attributes of a Nigerian police officer.
"In order to ensure that the officer does not evade justice, the officer had been arrested, his firearm was recovered and he has since been detained for disciplinary action."