Oil Marketers Give Reasons For Resurfaced Fuel Queues In FCT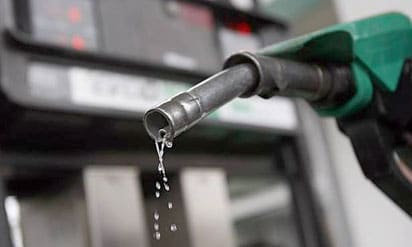 Oil marketers have come out to give reasons why fuel queues resurfaced in Federal Capital Territory at the weekend.
According to them, the fear of electoral violence during the Presidential and National Assembly elections prevented the movement of the product to some parts of the country including the FCT.
Naija News gathered that both the Major Oil Marketers Association of Nigeria (MOMAN) and the Independent Petroleum Marketers Association of Nigeria (IPMAN) shared similar fears while denying that it was due to pricing issues or shortage in the product.
The Executive Secretary of MOMAN, Clement Isong, told The Nation at the weekend that the scarcity was not connected with pricing but logistics, noting that fuel was available at depots in Lagos.
The MOMAN boss explained that drivers started loading on Friday, but it would take them four days to arrive at the FCT and other northern markets, adding that speculations that the scarcity was due to pricing were incorrect.
Isong remarked that "During the election, very many of the trucks were parked. They were afraid of potential violence. So many of the bridging trucks that come from the North didn't go back to the North. They were just there. They were not moving around. People were just afraid to move.
"There is the product. Tanks are full. There is fuel in Lagos. Tanks in the depots are full. It is just yesterday (Saturday) they showed up. They took off this weekend. By Monday or Tuesday, they should arrive in Abuja. Normally, it is four to five days.
"No, it has nothing to do with pricing. It is just logistics. People were afraid of election violence."
Naija News understands that the IPMAN leadership also had similar fears about outbreaks of electoral violence from the presidential election.
The IPMAN National Vice President, Alhaji Abubakar Maigandi pointed out that marketers were scared of crisis during the presidential election.
But now the coast is clear and there is no form of violence, the association has ordered its members to resume loading products to those parts.
Maigandi submitted that "Now that it is over, we have directed our members to start loading. By next week there will be products in FCT."