Tinubu May Be Poisoned – Says Prophet Who Predicted APC's Victory In 2023 Election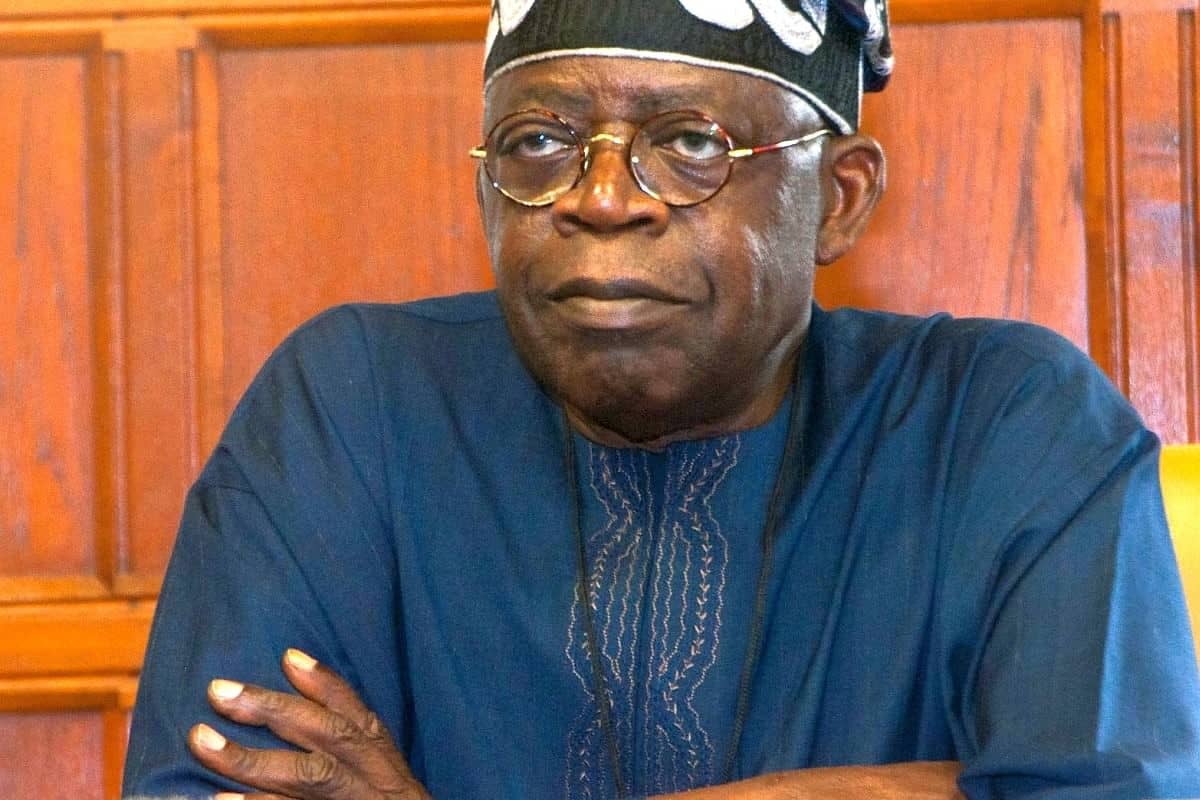 The founder and senior Pastor of the Wisdom Church of Christ International in Ketu, Lagos, Prophet Bisi Olujobi, has predicted that Nigeria's President-elect, Asiwaju Bola Ahmed Tinubu, may be poisoned in the next few months before his swearing-in.
Naija News reports that the popular cleric shared the powerful revelation in a statement issued on Saturday, March 4, in which copy was made available to newsmen.
Prophet Olujobi advised that the former Governor of Lagos State should be cautious of his surroundings to avoid harm. He also admonished that the only food source for the All Progressives Congress (APC) presidential candidate must be Tinubu's wife, Senator Oluremi Tinubu.
Olujobi congratulated Tinubu for his victory at the just concluded presidential election and urged him to fulfil his promises during the nationwide campaign.
"The politician to be careful this time around, more especially on the source of food he would want to eat," Daily Post quoted Olujobi's statement saying.
"Oluremi Tinubu should be the only source of food for him this time until the expiration of three months as revealed by God, either in the country or outside," Olujobi warned.
In a further revelation, Prophet Olujobi said the incumbent Governor of Lagos State, Babajide Sanwo-Olu, will emerge victoriously during the next week's governorship election.
Olujobi added that Governor Nyesom Wike "Made a costly error in Rivers State, yet he will be a force in the South-South, as God's ways are different from man's."
On Ayodele Fayose's account, Olujobi said the former Ekiti State governor "will bounce back politically only that he needed to pray more on his health."
Naija News reports that Prophet Bisi Olujobi had predicted that Tinubu would win this year's presidential election.
It could be recalled that the septuagenarian prophet in 40 prophecies released on January 3rd, predicted the events that will unfold in the 2023 general election.
Olujobi also revealed that Governor Seyi Makinde of Oyo State and Governor Hope Uzodinma of Imo State would not win re-election.
According to the cleric, the G-5 Peoples Democratic Party governors led by Governor Nyesom Wike will end up in disarray. Olujobi's declaration can be confirmed as correct after Wednesday morning's declaration by the Independent National Electoral Commission (INEC).
Recall that INEC chairman, Mahmood Yakubu, certified Tinubu as the February 25th presidential election winner last week.