Endowed Nollywood Actress Reveals Reason Why She Will Go Under The Knife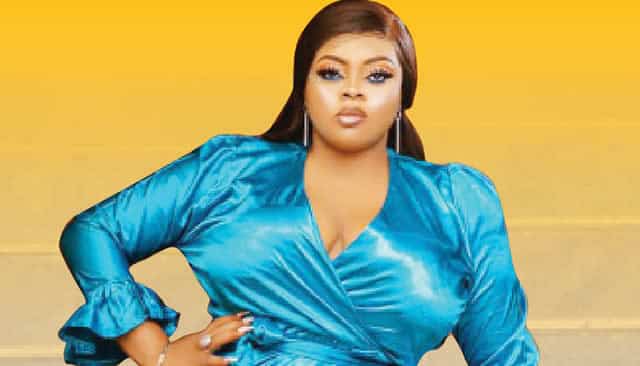 Beautiful plus-size actress-cum-social media influencer, Mary John has revealed that removing her belly fat is the only thing that will make her go under the knife in the future.
The POS star actress made this known in a recent interview where she said, " Yes, I have plans to go under the knife to remove my belly fats. I don't want any additions on my butts or breasts, they are perfect. I just want to work on the size of my stomach. As a plus sized, I think that is my major challenge, I can't speak for anyone else because people face their own challenges differently. I carry myself with so much pride. I am me and I will never want to be anyone else."
Asked her unique selling point, the Bayelsa State indigene mentioned her eyes and lovely voice.
"For me, my eyes is my special selling point but people will say 'Mary is a liar' that it is my bumbum (laughs), but I'll always choose my eyes and beautiful voice any time. They always stand me out," she asserted.