Tinubu: Fasoranti Sends Message To Peter Obi, Atiku, Advices Them On How To Deal With Election Outcome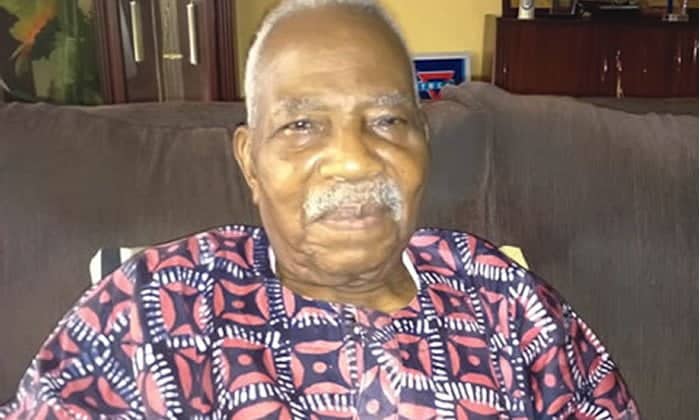 The National Leader of the Yoruba socio-political organisation, Afenifere, Pa Reuben Fasoranti has appealed to other presidential candidates, Peoples Democratic Party (PDP), Atiku Abubakar, Labour Party (LP), Peter Obi, among others to allow the president-elect, Bola Tinubu assume office peacefully.
The Yoruba leader stated this during a congratulatory message to Tinubu made available to newsmen in Akure, the Ondo State capital.
He urged the aggrieved presidential candidates to take legal and peaceful actions and not resort to violence.
Fasoranti noted that the opposition ought to allow the President-elect to concentrate solely on tackling the problems plaguing the country.
Fasoranti said, "l now appeal to all concerned Nigerians and the International Community, who might be aggrieved, one way or the other, not to do anything that will set Nigeria on fire.
"We should all go peaceful, take lawful means, and thread legitimate and legal paths to rectify anything that might have, from their own point of view, gone wrong.
"Let Tinubu and all concerned settle down immediately to tackle the enormous Nigerian project of tackling insecurity, solving our economic downturn, restructuring the country, and rebuilding a nation never so badly divided into ethnic, religious and corrupt lines."