Supreme Court Knocks Buhari Over Failure To Obey Order On Old Naira Notes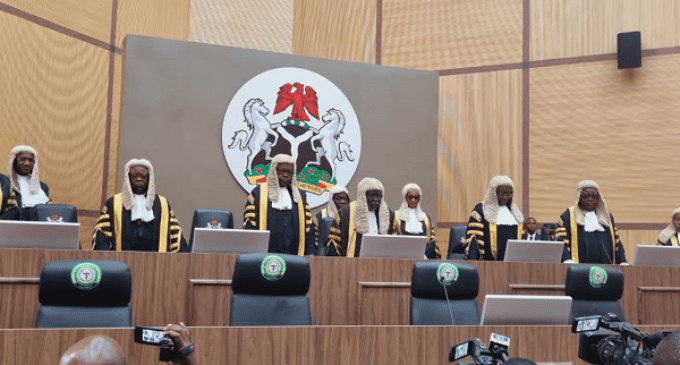 The Supreme Court has berated President Muhammadu Buhari for disobeying the order restraining the Federal Government from implementing the deadline on old naira notes.
Delivering judgment on Friday in a suit instituted by Kaduna, Kogi, Zamfara, and other states, the apex court held that the failure of the President to obey its earlier ruling is a demonstration of autocracy.
The court also stated that the policy of the Central Bank of Nigeria (CBN) was done in breach of relevant laws, adding that Buhari failed to consult with relevant stakeholders before passing his directive to the apex bank.
According to the apex court, President Buhari should have consulted with the Council of States, the National Economic Council, and the National Security Council before exercising his executive powers.
The court held: "It is obvious that the president did not consult with the Council of States, the National Economic Council, and other stakeholders including the National Security Council.
"The duty is implicit in Section 5 of the Constitution that makes the President an agent of the Federation."
The apex court also ruled that the federal government failed to give adequate notice for the implementation of the new policy.
It said a mere press statement cannot qualify as a notice under 20(3) of the CBN Act, adding that the notice ought to exclude the 50 days between the announcement and the unveiling.
The court held: "There is nothing to show any formal public notice issued to states.
"The notice was given by way of press remarks. It is this press remarks the defendants relied on to say that they gave sufficient notice."