NAHCON Says Airlift Of Pilgrims For 2023 Hajj Will Begin In May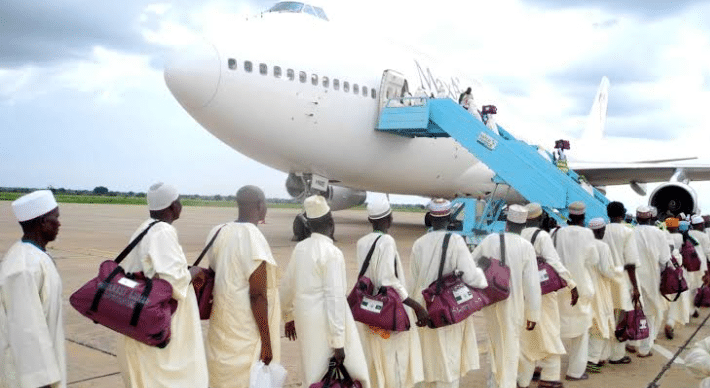 Nigerian pilgrims to the Kingdom of Saudi Arabia in 2023 will start on May 21, according to Alhaji Zikrullah Hassan, Chairman and Chief Executive Officer of the National Hajj Commission of Nigeria (NAHCON).
Alhaji Hassan made this statement on Wednesday in Abuja at the Hajj House as the Aviation Monitoring and Airline Screening Committees opened their application windows for pilgrims.
Ten regional airlines applied to carry Nigerian pilgrims to Saudi Arabia, while three cargo aircraft applied to transport the pilgrims' possessions home after the hajj in 2023.
The airlines that showed interest included Aero Contractors, Air Peace, Arik Air, Flynas, Azman Air, Max Air, Sky Power, United Nigeria Airlines, and three cargo airlines (Cargo Zeal, Cargo Solo Deke Global Trips, and another).
For President Muhammadu Buhari to examine and accept the screening committee's report, the chairman of NAHCON demanded that the report is finalized by March 7.
He also mandated that the committee supervise the prompt resolution of any technical problems involving airports and aircraft.
Hassan urged all potential pilgrims to register as soon as possible with the several State Muslim Pilgrims Welfare Boards, Agencies, and Commissions or through the Hajj Savings Plan.
He asserts that to satisfy the deadline set by the Saudi Arabian government, registration for the hajj in 2023 will be closed in due time.
Hassan said: "The terms and references of the Aviation Monitoring Committee include constituting a subcommittee to review all documents submitted by the applicant airlines and cargo carriers."