Governor Matawalle Hails Tinubu's Victory, Calls Him True Democrat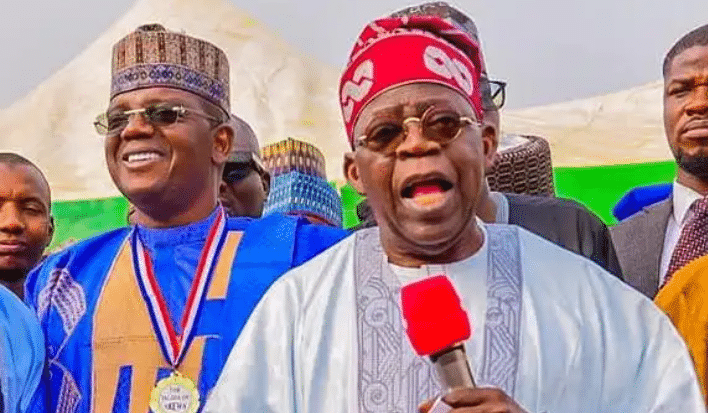 The governor of Zamfara State, Bello Matawalle has described the president-elect, Bola Ahmed Tinubu, as a true democrat, hailing his victory in Saturday's presidential election.
Naija News has reported that the Independent National Electoral Commission (INEC), declared Tinubu the winner of the February 25 presidential election over three days after the polls.
Even though he has been receiving congratulatory messages from individuals and institutions, his major contenders at the polls, Peter Obi of the Labour Party and Atiku Abubakar of the People's Democratic Party told the media separately on Thursday that they would challenge the outcome of the election in court.
Amidst that, Governor Matawalle has applauded Nigerians for voting for Tinubu, an APC chieftain, who he described as a candidate the nation deserved.
He said: "This well-deserved winning of the presidential election by our party candidate is not surprising as Nigerians have since chosen to allow democracy to thrive in the country".
On what Nigerians should expect from Tinubu, the governor added, "Nigerians should expect a buildup to massive economic reconstruction, infrastructural development, and human capital development. We have not made the wrong choice.
"I wish the newly elected President, who is a father to all of us, a successful implementation of all our party's laudable plans for the reconstruction of our socio-economic life.
"We shall all put our hands on deck to ensure that the country succeeds in all its nooks and crannies. Our Party, under the new leadership and presidency of Asiwaju Bola Ahmed Tinubu, will not fail to earn our confidence."