Emefiele: Wike Reacts To Supreme Court December Deadline For Old Naira Notes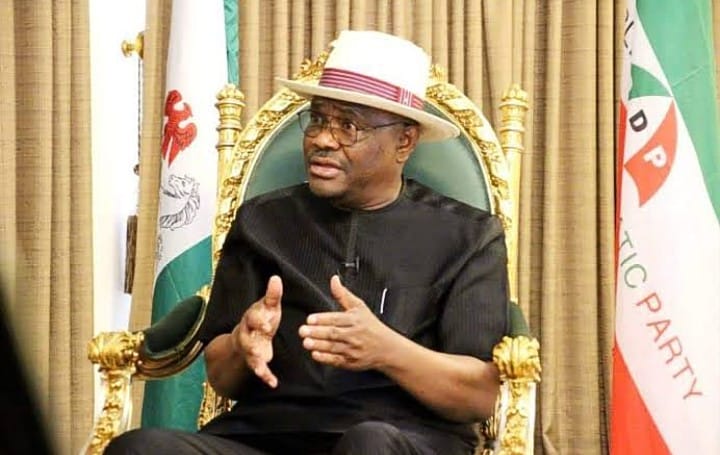 The Rivers State Governor, Nyesom Wike, has mocked the governor of the Central Bank of Nigeria, Godwin Emefiele, over the Supreme Court judgement extending the validity of old N500, and N1,000 notes till December 31, 2023.
Naija News earlier reported that the apex court also nullified the Federal Government's naira redesign policy, declaring it as an affront to the 1999 Constitution.
Justice Emmanuel Agim, who read the lead judgement on Friday, held that the preliminary objections by the defendants (the Attorney General of the Federation, Bayelsa, and Edo states) are dismissed as the court has the jurisdiction to entertain the suit.
Citing Section 23(2)1 of the constitution, the court held that the dispute between the Federal Government and states must involve law or facts.
The apex court further held that President Muhammadu Buhari in his broadcast admitted that the policy is flawed with a lot of challenges.
The court said the policy has led to some people engaging in trade by barter in this modern age in a bid to survive. The court added that the President's disobedience of the February 8 order, is a sign of dictatorship.
Wike Reacts
Speaking in Abuja on Friday, Wike taunted Emefiele, saying he has no option but to comply with the decision of the Supreme Court.
He urged residents to use their old Naira notes as the highest court of the land has given its judgement on the Naira policy.
He said: "I thank God the Supreme Court today has told them the old money remains valid till the end of December.
"So, if you still have the old money, use it. The highest court of the land has said so.
"Too bad for the governor of the Central Bank. He has no choice. There is no other directive that can override the judgement of the Supreme Court."