'Emefiele Now Put To Shame' – Fani-Kayode Reacts To Supreme Court's Ruling On Naira Policy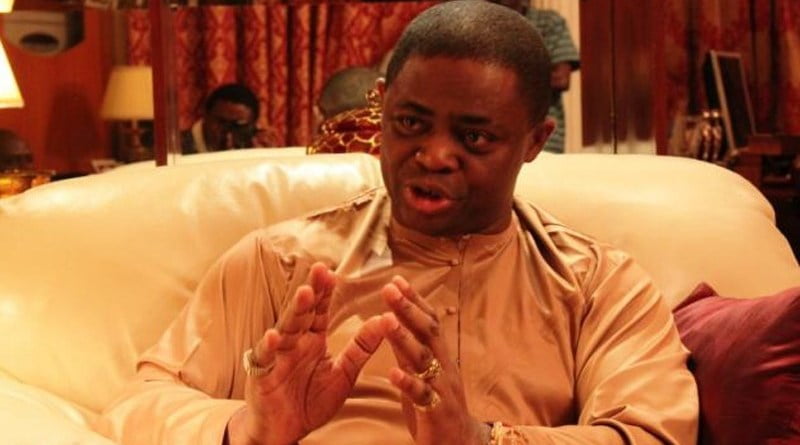 The special projects director for the All Progressives Congress (APC) presidential campaign council, Femi Fani-Kayode, has reacted to a ruling by the Supreme Court on Friday which nullified President Muhammadu Buhari-led Federal Government's cashless and Naira redesign policy through the Central Bank of Nigeria (CBN).
Naija News reports that the apex court today declared that the naira redesign policy was an affront to the 1999 Constitution of the country.
Justice Emmanuel Akomaye Agim, who read the lead judgment of the Court, said President Buhari breached the Constitution of the Federation in the ways and manners he issued directives for redesigning the Naira by the CBN.
In its ruling, the apex court noted that the President acted Ultra vires by his obvious failure to consult with the National Council of States, Federal Executive Council (FEC), and the National Economic Council (NEC) before directing the CBN to introduce new Naira notes unlawfully.
Reacting shortly after the apex court's verdict today, Fani-Kayode, a former Minister of Aviation under Chief Olusegun Obasanjo's administration, said Emefiele and those behind the 'illegal' policy have now been put to shame.
Recall that President Buhari has previously defended the CBN governor, saying Emefiele has his approval to embark on the Naira redesign policy.
Fani-Kayode, however, in a post via his Twitter on Friday, asserted that the Nigerian leader was misled.
He wrote: "Thank God for the Nigerian Supreme Court. The old notes are back and the policy of collecting people's money and not giving them value for it has been declared illegal. Emefiele and all those behind this illegal policy and that misled our President have been put to shame. Glory."