Aregbesola Sends Message To Tinubu Amidst Rift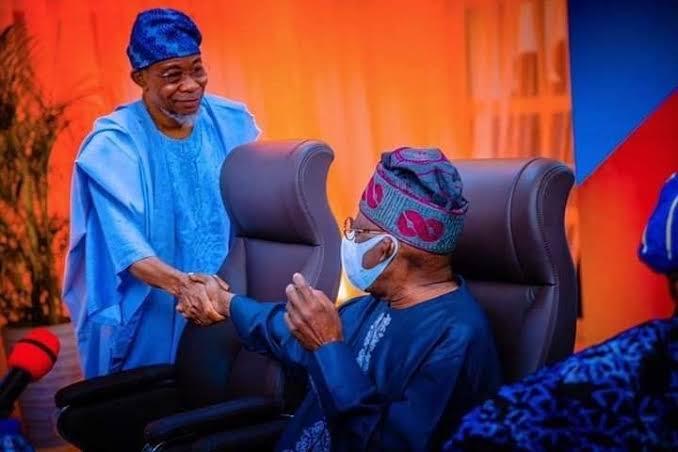 The Minister of Interior, Rauf Aregbesola, has described the victory of the flagbearer of the All Progressives Congress (APC) in the just-concluded presidential election, Bola Tinubu, as a call to duty.
Naija News reports that the former Governor of Osun State made this known in a congratulatory message on Thursday in Abuja.
The minister congratulated his former principal on his emergence as the president-elect, saying that the APC candidate deserves every commendation.
Aregbesola also wished that Tinubu's victory will consolidate the policies and achievements of the Muhammadu Buhari-led administration in the last eight years.
He congratulated President Muhammadu Buhari, APC leaders, and party members for the victory and also commended other presidential candidates for the keen contest and a successful election.
He said: "It has been a long and arduous journey, from the Primrose Circle, the Senatorial bid and victory, Justice Forum/June 12/NADECO struggle, to Sunday Adigun/BATCO Gubernatorial struggle and victory, the governorship experience and MANDATE era in Lagos, the resurgence of progressive tendency in Western Nigeria, consolidation of progressive influence in Nigeria and now the Presidency. You deserve every commendation as we equally give glory to God for His mercy.
"This victory is a call to duty. It is my wish that with this victory comes the consolidation of the eight years of massive infrastructure development and progressive policies of President Muhammadu Buhari's administration, deepening of the democratic process, advancement of social democracy, promotion of party discipline, and guaranteeing of a better life for all.
"Equally important is the need to ensure that Nigeria meets her historic responsibility to Africans and the Black Race as the leader of both entities.
"I congratulate President Muhammadu Buhari, the leaders and members of our party, the All Progressives Congress (APC), and other parties that participated in the election and their candidates, for the keen contest and a successful election.
"I pray that God will give you good health and the wisdom needed for a successful tenure in office."
Recall that Aregbesola and Tinubu used to enjoy a cordial relationship but the duo began to fall apart in May 2020, when the former Osun governor reorganized the Mandate Group without the latter's approval.
The rift between the duo was also worsened following corruption allegations leveled against Aregbesola by his successor and cousin to the president-elect, Gboyega Oyetola.
Also, Aregbesola blamed Tinubu for the crisis in the state APC, adding that Tinubu was exalted "beyond his status, and he turned himself to a god over us".