'Waste Of Taxpayers' Money' – Momodu Rejects 2023 Presidential Election Outcome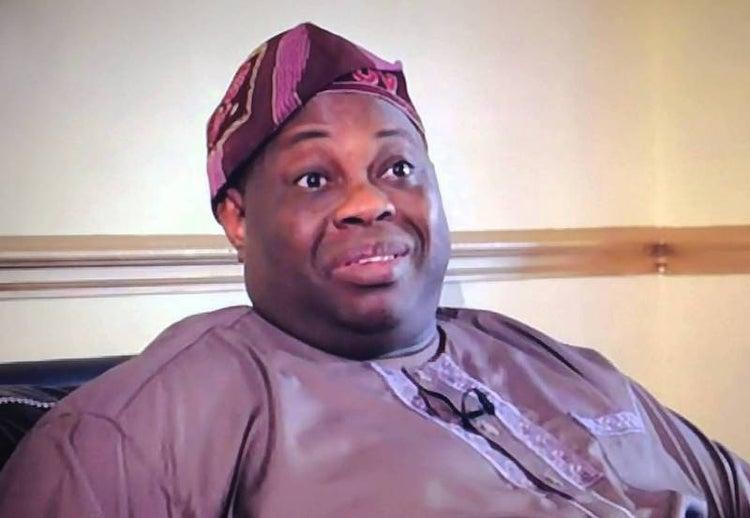 A chieftain of the Peoples Democratic Party (PDP), Dele Momodu, has described the just-concluded presidential election as a waste of taxpayers' resources.
The Director of Strategic Communications of the PDP Presidential Campaign Council made this known during an interview on Channels Television on Thursday.
Momodu described the presidential election as one of Nigeria's worst elections since the First Republic, adding that the results released by the electoral body were manipulated.
He said the Muhammadu Buhari government should have told Nigerians that the All Progressives Congress (APC) was not ready to go and not have bothered to conduct an election.
Momodu said: "Last Saturday was another sad day for our country. It was a day Nigerians were supposed to get it right. There were so much drama and melodrama and promises upon promises, BVAS will be a game-changer, but what we witnessed was a charade.
"One of our worst elections took place in 1983. In 1993 we had our best elections, it was killed. Now in 2023, we were much worse than we were in 1983, a year you could be called an analog era.
"So, with all the billions, if not trillions wasted on this election, we must as tell as told Nigerians: APC is not ready to go; we don't need an election. We are turning Nigeria into a one-party state.
"I'm sure in our usual docility, we would agree but to waste all that money, waste peoples' time? I pity the young people the most; they came out, they had faith, they had hope in their country and they came out and they dashed that hope instead of renewed hope.
"So, for us, the election was a complete waste of resources."
Momodu added that the Independent National Electoral Commission (INEC) failed to deliver on its promises on conducting free and fair elections.
He said the Bimodal Voter Registration System (BVAS) and an on-time transmission of results through its Result Viewing Portal (IReV) failed to meet the required guidelines.