Concede Defeat Now, Emulate Ex-President Jonathan, Tinubu Tells Atiku, Obi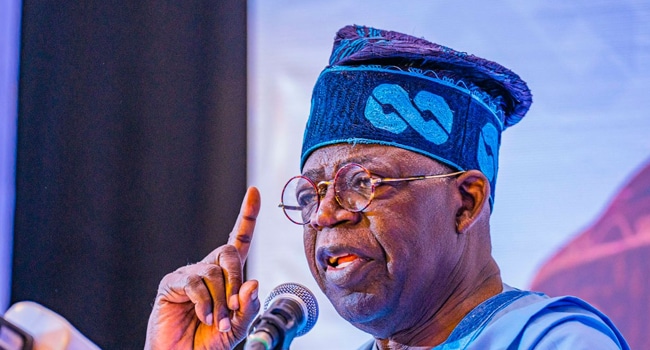 The Presidential candidate of the ruling All Progressives Congress APC, Bola Tinubu, has called on both the presidential candidates of the Peoples Democratic Party, PDP, Atiku Abubakar and Labour Party, Peter Obi, to emulate former President, Goodluck Jonathan and concede defeat.
Tinubu made the call on Tuesday through his Special Adviser on Media, Public Affairs and Strategic Communications, Dele Alake in Abuja.
While cautioning both parties for calling for a cancellation of the exercise, he likened the election to pregnancy, which cannot be aborted when it has reached full term and could amount to an abortion when done.
He also said it's treasonable to abort the collation process.
Alake said, "You must also be aware of the gang up by the PDP and Labour Party, whose agents walked out of the National Collation Centre in Abuja on Monday.
"Today, they continued their conspiracy to truncate our 24-year democratic journey by raising unfounded allegations against INEC, casting aspersions on the whole electoral process, forgetting the process had handed them unexpected victories in some states.
"We have always suspected that the Labour Party and PDP are the same, only divided by individual inordinate ambition," the APC said.
The PDP and Labour Party had earlier called for a cancellation of the election during their joint press statement.