2023 Elections: Top 10 States With Least Number Of Voters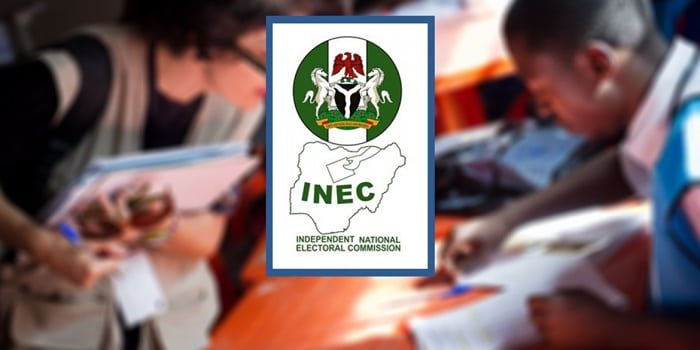 Traceable data has revealed that Zamfara State is among the top 10 states with the least number of registered voters in the 2023 general elections.
According to data from the Independent National Electoral Commission (INEC), Zamfara is leading the top 10 states with minor registered voters, having 1.92 million citizens registered for the 2023 polls, Naija News reports.
Coming behind Zamfara is Nasarawa State, which has 1.82 million.
Others on the list include Cross River, 1.76 million; Kwara, 1.69; Ebonyi, 1.59 million; Gombe, 1.57 million; FCT, 1.57 million; Yobe, 1.48 million; Bayelsa, 1.05 million, and Ekiti State came last in the list with 987, 647 million registered voters.
As projected by Daily Trust
Meanwhile, a 73-year-old woman, Comfort Muoneke, was arrested last weekend by the Economic and Financial Crimes Commission (EFCC) for over possession of 20 Permanent Voter Cards (PVCs), in Benin City.
Naija News reports that the EFCC, in a statement via its Facebook handle on Sunday, said two of the suspect's accomplices, Afekhana Esther and Segun Osaimokhai, were also arrested.
The anti-graft agency noted that the suspects have made useful information and would be arraigned in court at the conclusion of the investigation.
The EFCC said: "Operatives of the Benin Zonal Command of the Economic and Financial Crimes Commission, have arrested three persons for being in possession of several Permanent Voter Cards.
"One of the suspects, Afekhana Esther, was arrested at Ward 1, St. Patrick's Catholic Church, Ikpoba Okha, Benin City with 20 PVCs belonging to different people.
"She claimed that the cards were handed over to her by the duo of Comfort Muoneke, a 73-year-old woman and Segun Osaimokhai.
"The suspects have made useful statements and will be arraigned in court as soon as the investigation is completed."