NSCDC Operative Dies While Performing Elections Duties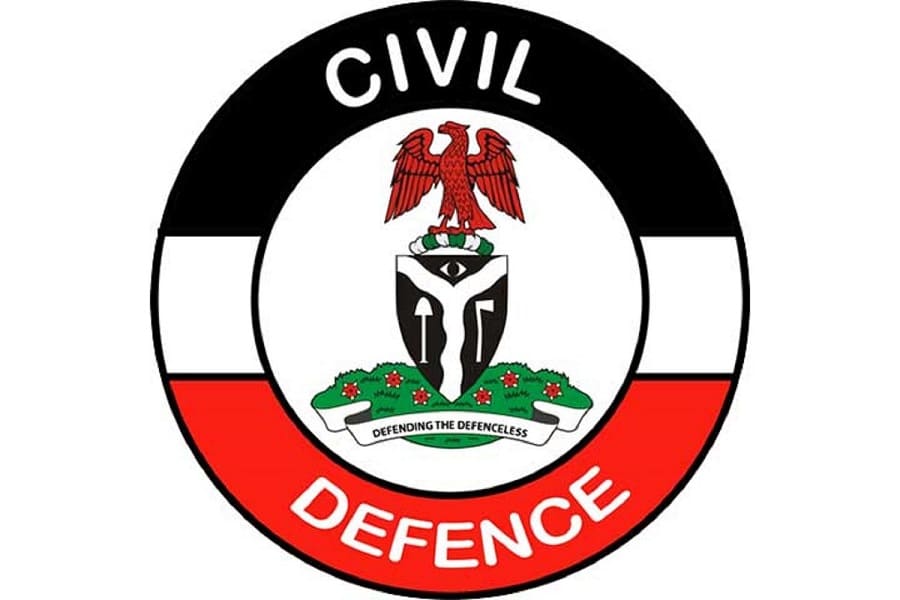 The Nigeria Security and Civil Defence Corps (NSCDC) has announced the death of one of their personnal, Abdusalam Roqeeb, who died in a road accident at Giri junction, Abuja.
The NSCDC spokesperson, Commandant Olusola Odumosu, in a statement on Saturday said Abdulsalam, a Corps Assistant II from the Lagos state command, died in a road accident at a sharp bend in Giri junction, Abuja, while five other officers survived with varying degrees of injuries.
According to Odumosu, the accident involved an NSCDC-branded vehicle which was conveying authorised identification tags meant for personnel on election duty in Lagos.
He added that the Commandant General (CG) of the Corps, Ahmed Abubakar Audi, commiserated with families of the deceased, Lagos State Command and the entire CorpS.
"In line with his commitment to staff welfare, the Corps' management will take very good care of the injured and bear full responsibility for their treatment to ensure their full recovery and safe return to their families," he quoted the CG as saying.
"The Corps is a non-partisan and apolitical organisation, hence, has no business conveying election materials as speculated in some quarters.
"The items that were scattered on the road at the scene of the accident in the video shared online were election identification tags meant for Lagos Command personnel on election duty before the unfortunate incident and not ballot papers or PVCs."