'Why Simon Ekpa Was Arrested And Released'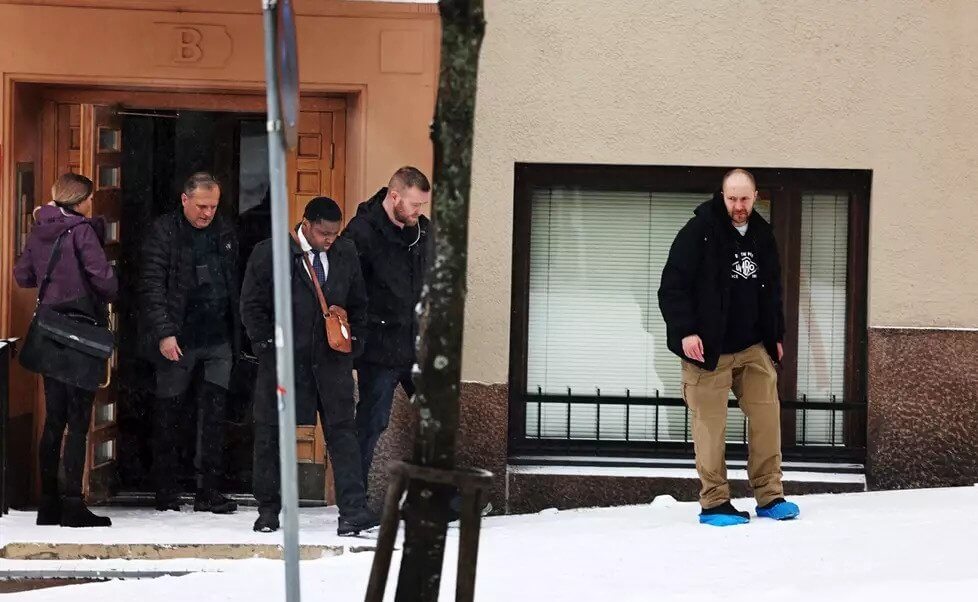 The Finnish police have revealed why the factional leader of the Indigenous People of Biafra (IPOB), Simon Ekpa was arrested on Thursday.
Naija News had earlier reported that Ekpa was arrested at his residence in Lahti and eventually released by the authorities after hours of grilling.
There were questions as to why the Finnish police arrested Ekpa on Thursday and why he was released.
According to Premium Times, an official statement released by the Finnish embassy in Nigeria revealed that Ekpa was arrested as part of an investigation by Finland's National Bureau of Investigation into a suspected money collection offence.
The statement reads, "The National Bureau of Investigation has started a criminal investigation into a suspected money collection offence committed by a man living in Lahti. The suspect was apprehended in Lahti yesterday on 23 February."
The Head of Investigation of the National Bureau of Investigation, Tommi Reen, disclosed that the police have been investigating the case since 2022, but the actual criminal investigation was opened at the beginning of February.
He stated, "It is suspected that the man living in Lahti has collected money in violation of the Money Collection Act. We have interviewed the suspect, but the criminal investigation is still at an early stage."
Reen confirmed that Ekpa was released Thursday night, perhaps because the investigation is still ongoing.
He added that the police have also received many reports of Ekpa's actions on social media and are investigating whether there are reasons to suspect him of other offences.