'God Is About To Do A New Thing' – Bishop Oyedepo Speaks On Presidential Election Hours To Poll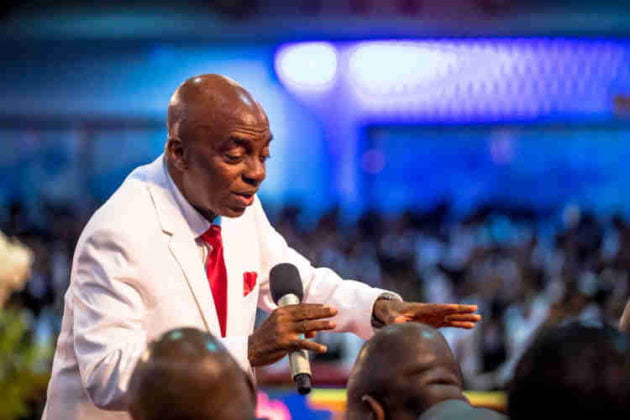 The founder and senior Pastor of the Living Faith Church (a.k.a Winners Chapel), Bishop David Oyedepo, said on Friday that God's will for the 2023 presidential election is to do a new thing in Nigeria.
Naija News understands there has been much anticipation that Bishop Oyedepo will publicly announce his preferred presidential candidate or reveal the mind of God for this year's election.
Speaking, however, on Friday morning during the Daily Covenant Hour of Prayer, the respected clergyman urged Nigerians to rethink their decisions before going to the poll tomorrow.
Oyedepo said it was time for Nigerians to think forward and for solutions to the country's numerous challenges. He recalled that he warned Nigerians against the incumbent administration.
Reiterating that a new thing is about to happen to the nation, Oyedepo said: "Again tomorrow we are making a choice for the future of this nation.
"As one of the fathers in the land, not by mouth, with millions of followers directly and by extension, I have a stake. Anybody who says nonsense must be a fool, I have a stake, I have a stake here.
"Nigerians, it's time to think forward, it's time to think the way out! It is time to think solution! It's time to think about the coming generation! It's time to think of a vibrant and forward-moving nation! It's time to think so! I won't say the other side.
"Stop and think! I believe the task of leading a nation like ours will not only require mental capacity but strong character and physical agility to match. Open your eyes wide. God is about to do a new thing in Nigeria.
"We will not continue to go in cycles in the name of Jesus! Stop, everybody stop. Stop and think. Stop and see the end of the path you are taking," Daily Post quoted Oyedepo.