Emefiele Planning To Use Naira Scarcity To Scuttle 2023 Election – Oshiomhole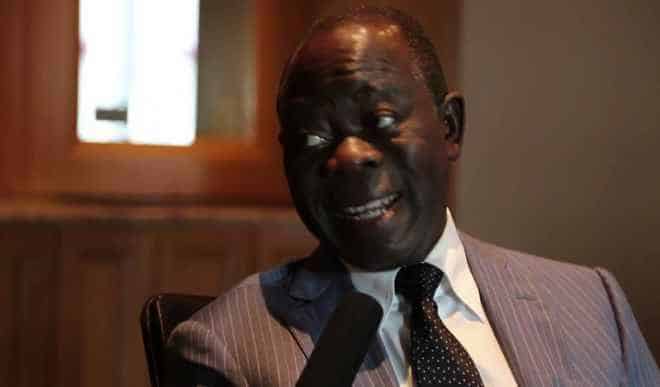 Former Governor of Edo State, Adams Oshiomhole has alleged that the Central Bank of Nigeria (CBN) Governor, Godwin Emefiele, is planning on sabotaging the 2023 election.
Naija News recalls that some aggrieved All Progressives Congress (APC) Governors who are displeased with the naira redesign policy initiated by the CBN took the Federal Government to court.
They are demanding that the old N1000 and N500 naira notes remain in circulation so as to ease the economic hardship on Nigerians.
Speaking on the policy during a recent interview with Vanguard, Oshiomhole argued that the policy was bound to fail from the beginning.
He wondered the reason the apex bank did not put necessary infrastructures in place before introducing the policy.
According to him, "The real culprit is the CBN, you don't pursue policies before you put necessary infrastructures. Even when making a transfer from your bank sometimes it takes some time.
"This means CBN did not plan nor did it encourage the banks to put the necessary infrastructure in place to take the massive traffic that will result in the transfers."
Speaking further, Oshiomhole claimed that Emefiele's plan was for the election not to hold.
He said: "My people may this pain you are going through be the incentive you need to insist to vote, don't play into their hands have something to protest because what many of them want, people like Emefiele is for this Election not to take place because if there is massive uprising there will be no elections what does that mean for the poor people.
"Now you have the opportunity to vote and choose who you want, in my own case the Jagaban of the universe Senator Bola Ahmed Tinubu if you prefer another person that is your choice but the right to exercise that choice don't let anybody provoke you into doing things to postpone the election."