Dele Momodu Speaks On Atiku Selling National Assets To Friends, If Elected As President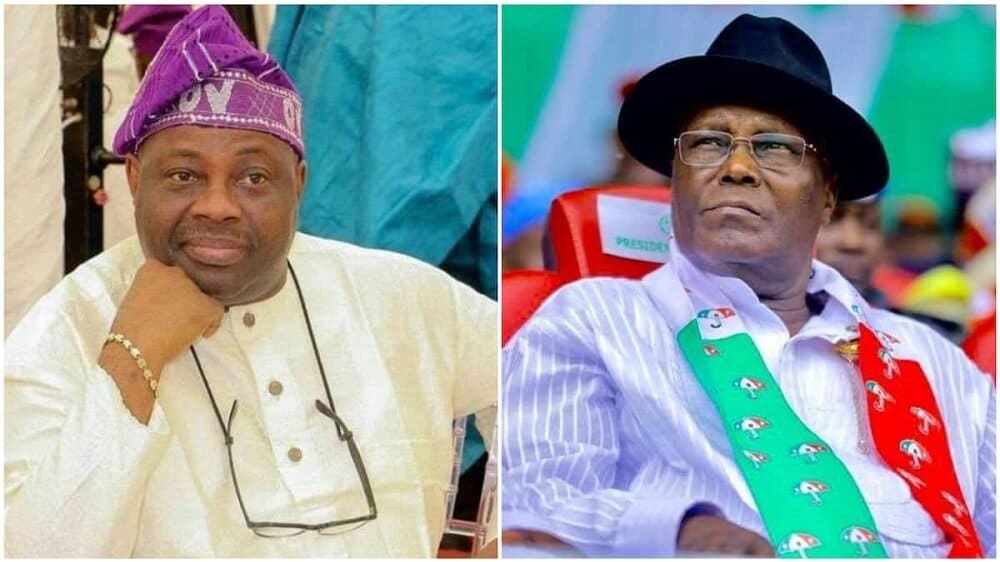 A spokesperson of the Peoples Democratic Party (PDP) Presidential Campaign Council, Dele Momodu, has debunked claims that the party's presidential candidate, Atiku Abubakar, would sell Nigeria to his friends if elected into office.
Naija News reports that this is coming after a spokesperson for the Tinubu/Shettima Presidential Campaign Council, Adamu Garba, insisted that Atiku plans to sell national assets to himself and friends if elected into office.
Speaking during an interview on Arise TV's Show on Thursday, Dele Momodu said it is ignorance to assume that privatization means selling national assets to friends stressing that all the presidential candidates are currently talking about it.
According to the veteran journalist, Atiku is the kind of leader that Nigeria needs, claiming that some world leaders are already meeting with the PDP flagbearer at his home in Abuja.
He also expressed Atiku's readiness to work and announce his cabinet members after he has been sworn in as the president.
Momodu said: "On the issue that he would sell Nigeria to his friends, it is part of the ignorance that we find in the political cell in Nigeria; ignorance because today every one of the presidential candidates is talking about privatisation.
"When he [Atiku] said [it] in 2019, they attacked him. So that is the difference, and that is why today it is clear you can see all the adverts on the front page of the newspaper. Today, it is Atiku Abubakar, [whose] time has come.
"He has matured from that 1993 thirty years ago when he competed against Chief Moshood Abiola and Baba Gana and he was humble enough to step down for Chief MKO Abiola; he was supposed to be a running mate to Abiola, but he didn't get it, he went home.
"All the nations of the world are already meeting in Atiku's house in Abuja, he is discussing with them. He has said that before, [that] one week after he has been announced and he takes power, he would be able to announce his cabinet, it would be a government of national unity.
"He is the only one who is ready from day one. The others are busy fighting; if they are not fighting the leadership of their own political party are, they are busy telling lies and all these high polity theories they have never put to practice."