APC Chairman, Adamu Speaks On 'Cabal' In Aso Villa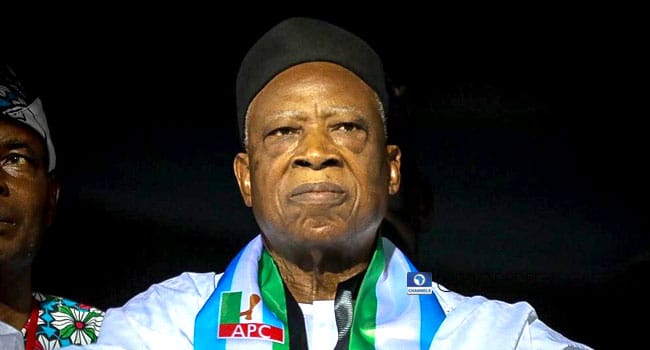 The National Chairman of the All Progressives Congress (APC), Abdullahi Adamu on Wednesday countered the claims of the Kaduna State Governor, Nasir El-Rufai that there is a cabal in the Aso Villa.
El-Rufai had accused the cabal of implementing the naira redesign policy to ensure the defeat of the APC presidential candidate, Bola Tinubu.
Adamu in a media chat with Political Editors and Senior Reporters in Abuja said APC is ready to win the presidential election on Saturday.
Adamu who insisted that the party was not consulted on the naira redesign policy of the Central Bank of Nigeria (CBN) said a solution to the naira scarcity is on the way.
He also dismissed the claims that the party is going into the elections disunited.
Adamu who was flanked by his senior advisers said, "On the issue of the cabal in the Villa, well I don't belong to the mafia world and it takes a mafia man to identify another mafia.
"I am not one. I am not aware that there is a cabal. I have heard and read about it in the papers but the Presidency has denied it.
"I don't work in the presidency but I trust the presidency and I believe very strongly that there is no such thing as a cabal in the presidency.
"When people try to do a thing and they cannot get their way through or get what they want, then they start associating or attributing that to some imaginary force or interest group stronger than their own".