2023: 'Stay And Protect Your Votes, You Are All Party Agents' – Julius Abure Tells Labour Party Supporters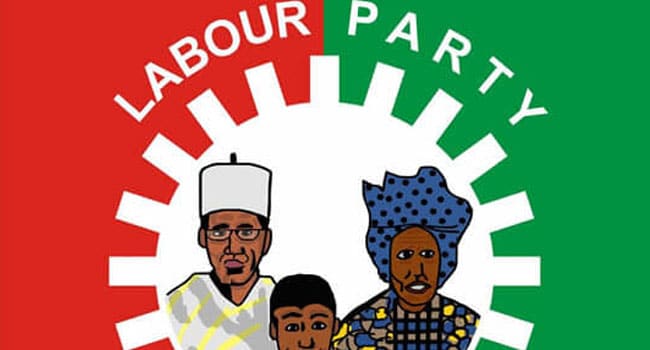 Supporters of the Labour Party (LP) have been told not to only vote on the day of the election, but to also stay and protect their votes because it matters.
The party's National Chairman Julius Abure made the call to all supporters of the Labour Party on Wednesday at the party's headquarters in Abuja where Mama Africa, High Chief, Lolo, Iyom Josephine Ezeanyaeche endorsed its flag bearer, Peter Obi.
According to him, all supporters of the party are party agents and therefore they should act as such at their various polling units on election day.
Naija News gathered that Abure noted that party agents should not be left alone in polling units, instead, they should draw strength from the supporters whose observations would not undermine the process of a free, fair, and credible election.
The Labour Party national chairman urged supporters to come out and vote because if all the support doesn't translate to votes, then its efforts are in futility.
He submitted that "I, therefore, want to urge all our supporters to come out en masse on the 25th to cast your votes for the Labour Party.
"I am aware that some sponsored persons, especially from the southeast, are being paid by certain opposition parties to threaten and prevent people from coming out to vote to reduce our vote.
"Wherever you are, whether in the southeast or the South-south, North Central, Northeast Northwest come out and take back your country with your vote, for Labour Party.
"Is a mere threat to stop them and instil fear in them from coming out to vote.
"The security agencies have assured us that they will guarantee security of persons throughout the voting period.
"I, therefore, want to call on our supporters they must not relent or be discouraged but come out and vote for the party.
"All the support that we have got, if it does not translate to vote, then it would have been an effort in futility.
"I want to say clearly here that all supporters of the Labour Party and Peter Obi must realize that they are all agents of the party.
"The responsibility to defend our votes and act as an agent should not be left at the hands of the accredited party agents alone.
"If you are a supporter of Peter Obi or supporter of any of the candidates of the Labour Party and supporter of the Labour Party, you must be an agent of the party on that day of the election.
"We, therefore, expect you will not only go to the polling booth to cast your vote. You also have a responsibility to defend your vote.
"We plead with you. We appeal to you to vote, be on standby, keep an eye on INEC officials; keep an eye on the security agents. So that you can provide a check and balances to whatever is being done.
"You have a responsibility to question and query any activity or activities that would compromise the processes of this election.
"I am therefore saying that all our supporters are polling unit agents. In other words, you are one of our ambassadors, you are one of those people that will assist us in defending the votes for the Labour Party and Peter Obi our presidential candidate.
"The opportunity we have today in the country has never been. We have never had this opportunity where the people drive the political activities of a political party or a particular candidate.
"This is the very first time the people will have a say. This is the very first time the people will have a voice.
"Therefore, this is one opportunity we must not allow to elude us. We must therefore take our destiny into our hands.
"It is also a fact, that an opportunity lost could never be regained. Nigerians and our supporters must rise to the occasion and ensure that our dream of having a new Nigeria that can guarantee security.
"A Nigeria that has service delivery as its focus for the people; a Nigeria that will remove its people from poverty and unemployment; a Nigeria that will bring us out of the paradox of where you have crude oil, yet you import petroleum products.
"A Nigerian that will truly be in tandem with the mission and vision of the nation's founding fathers."