Service Chiefs, IGP, DSS, NIA Meet, Speak On Presidential Election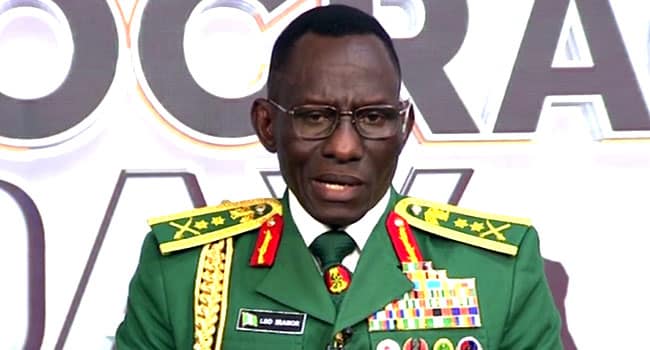 Service Chiefs and heads of other security agencies have meet to deliberate on the upcoming presidential election scheduled to hold on February 25th.
Naija News reports that those present at the closed-door meeting include the Inspector-General of Police, Director-Generals of the Department of State Services (DSS) and National Intelligence Agency (NIA) as well as the Chief of Defence Intelligence.
Speaking to newsmen after the meeting, the Chief of Defence Staff, General Lucky Irabor, assured that the armed forces and other security agencies are ready to provide a safe and secure environment for the 2023 general elections.
On the purpose of the military, the military head said it was called to review the election security and develop action plans to ensure that the polls were held under a peaceful atmosphere.
Irabor stated that: "We have just finished the meeting. The service chiefs, the Inspector General, the Police, the DSS, represented by the Director of operations, the DG, the NIA, and the CDI.
"Looking at the security for the elections and as you know, the police are the lead agency for elections security, and we have compared notes and assessed the entire situation and we are good to go.
"The assessment is that we are set on all fronts.
"We had representation from the Independent National Electoral Commission who of course you have interacted with, who has also told Nigerians and the world that they are ready for this election.
"So, by and large, we are good to go and I like to use the opportunity to assure Nigerians that on the security front, we are good to go on all fronts."
He also warned those intending to cause trouble during the elections to have a rethink "because they will have a bloody nose".