Naira Crisis: PDP Brought Emefiele, We Will Name Others – El-Rufai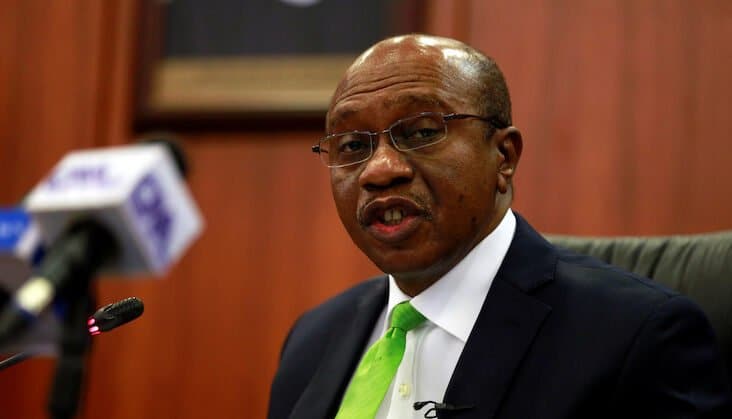 The Kaduna Governor, Nasir El-Rufai has accused the Governor of the Central Bank of Nigeria (CBN), Godwin Emefiele of not being a member of the All Progressives Congress (APC).
El-Rufai in an interview with BBC Hausa claimed that the Peoples Democratic Party (PDP) brought Emefiele into his position.
The Kaduna State Governor stated this while reacting to the naira crisis across the country due to the naira policy by the CBN.
He further stated that at the right time, they will reveal the names of other people working with Emefiele.
He said, "You see Godwin Emefiele, the PDP brought him and the rest of those who are being harassed, we know when the time comes, we will reveal their names because they are not members of the party, they are blue-collar people.
"If we had voted for them, we would have revealed their names."
"They are people who want to bring down the party that gave them the opportunity and they got more money than shopping for their games. We know that shopping was difficult for them eight years ago but now they have money to get out of their minds."
El-Rufai threatened that they will investigate how they got the money.
That is why they are not criticizing the president but some are on the sidelines on the plans that he is developing which they see as ruining the country.
Nasir El-Rufai, said, "he is a president who trusts people and we have already been misled and the governors are thieves, that's why they don't like this system.
"Even if we go and explain to him, we say that the owner of the house has lied to you. If he says that he understands, he will take action when we leave the place, and we will be told by God, don't take it."