Fresh Earthquake Hits Turkey-Syria Border After 40,000 Recorded Deaths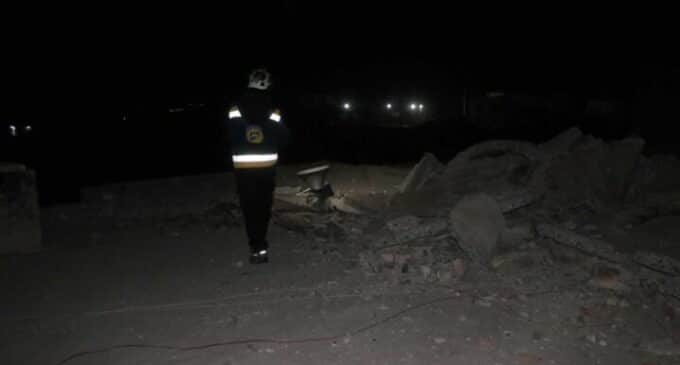 A fresh earthquake occurred in Hatay province located at the Turkey-Syria border weeks after the natural disaster wreaked havoc in both countries, which resulted in over 40,000 deaths.
According to Syria's State News Agency (SANA), the 6.4-magnitude earthquake struck the province, which was devastated by a massive tremor two weeks ago.
SANA reported that in Syria, six people were injured in Aleppo from falling debris while in Turkey, a number of buildings collapsed, trapping people inside.
While there were no immediate reports of any casualties, Turkey's state-run Anadolu Agency said the quake was felt in Syria, Jordan, Israel, and Egypt.
The affected areas in Syria are reported to have lost electricity and internet services and many people are fleeing their homes and gathering in open places.
The Syrian authorities have alerted citizens to follow guidelines regarding earthquakes and how to evacuate buildings.
In a tweet on Monday, the Syria Civil Defence said its team is treating the injured as several citizens were affected.
It said: "Multiple cities and towns in North West Syria were affected by two new earthquakes that struck Southern Turkey this evening, Monday, February 20.
"As a result, walls and balconies of houses collapsed in several areas. Our teams are treating the injured and inspecting affected areas.
"Several civilians were injured from falling building debris, stampedes, and jumping from high areas. Additionally, in Jenderes, north of Aleppo two uninhabited buildings and the minaret of a mosque collapsed."