New Moon Of Sha'aban: Sultan Sends Important Message To Muslims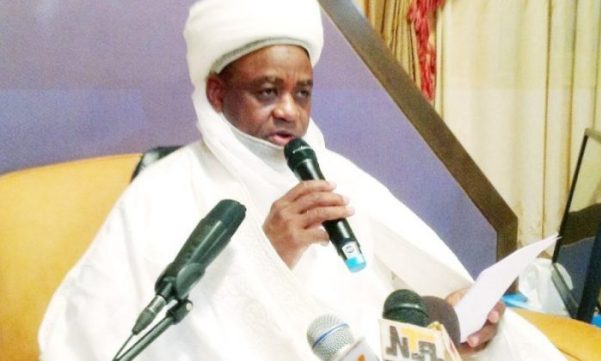 The Sultan of Sokoto and President General Nigeria Supreme Council for Islamic Affairs (NSCIA), Sa'ad Abubakar, has directed Muslims to look out for the new Moon of Sha'aban 1444 AH from Monday.
He gave the directive on Sunday in Sokoto in a statement signed by the Chairman Advisory Committee on Religious Affairs Sultanate Council, Prof. Sambo Junaidu.
The Sultan also asked Muslims to report the sighting of the new moon to the nearest District or Village Head for onward communication to him.
Abubakar further prayed to Allah to help Muslims in the discharge of their religious duty.
The statement read: "This is to inform the Muslim Ummah that Monday, February 20, 2023, which is equivalent to the 29th day of Rajab 1444 AH shall be the day to look for the crescent of Sha'aban 1444 AH.
"Muslims are therefore requested to start looking for the new moon of Sha'aban on Monday and report its sighting to the nearest District or Village Head for onward communication to the Sultan."
'It Has Brought Anger, Suffering' – Sultan Speaks On Naira Redesign Policy
Recall that the Sultan had condemned the naira redesign policy of the Central Bank of Nigeria (CBN).
According to the monarch, the naira redesign led to the new naira scarcity, which has caused pain, suffering, and anger in the country.
Abubakar stated this in Abuja last Monday at a two-day conference organized by the Kano State government on livestock reforms and mitigation of associated conflicts.
The Sultan stated further that the naira redesign has made life unbearable for Nigerians and caused chaos in some parts of the country, stating that urgent steps should be taken to address the naira crisis.