Soludo Orders Immediate Investigation Into Allegations Against Zone 13 Headquarters RRS Awkuzu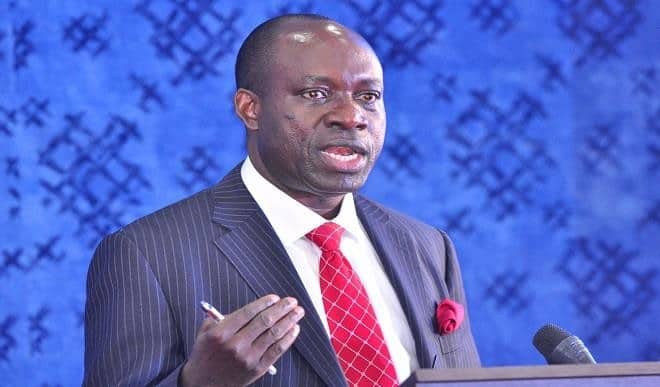 The Governor of Anambra State, Chukwuma Soludo of Anambra has ordered the Attorney General of the State to call for and review all case files with allegations of human rights abuses handled by Police Zone 13 Headquarters, Ukpo, and the Rapid Response Squad (RRS), Awkuzu.
This is coming after various reports of illegal detention, extrajudicial killing and human organ harvesting allegedly perpetrated by officers of both formations.
Speaking via a statement signed by Press Secretary, Christian Aburime, the governor noted that his attention had been drawn to the reports on the alleged criminal activities of some police officers in Zone 13, Ukpo.
Soludo disclosed that the IGP of the police has set up an inquiry to look into the reports.
"Preliminary inquiry has revealed that the Inspector General of Police has set up a Special Investigation Panel to investigate the allegations at the end of which a report would be issued.
"In the meantime, I have requested the Attorney General of Anambra State to immediately call for, and review all the files of cases on allegations of commission of offences created by the laws of our State, being handled by the said RRS.
"This will enable the Attorney General to give such directions or take such necessary legal actions in line with section 211 of the Constitution and sections 148, 149 and 150 of the Administration of Criminal Justice Law of Anambra State 2022," he said.
The governor assured the citizenry that his government is monitoring the situation and that if anyone is found guilty, justice would be served.
He subsequently called for calm on the part of the public pending the conclusion of the investigation.
"My administration has zero tolerance for criminality and will always allow the rule of law to reign supreme at all times while ensuring that justice is meted to those who deserve it," he added.