Naira Redesign: Your Fight With Buhari, Emefiele Shows You Support Vote-buying – Nwodo Slams APC Govs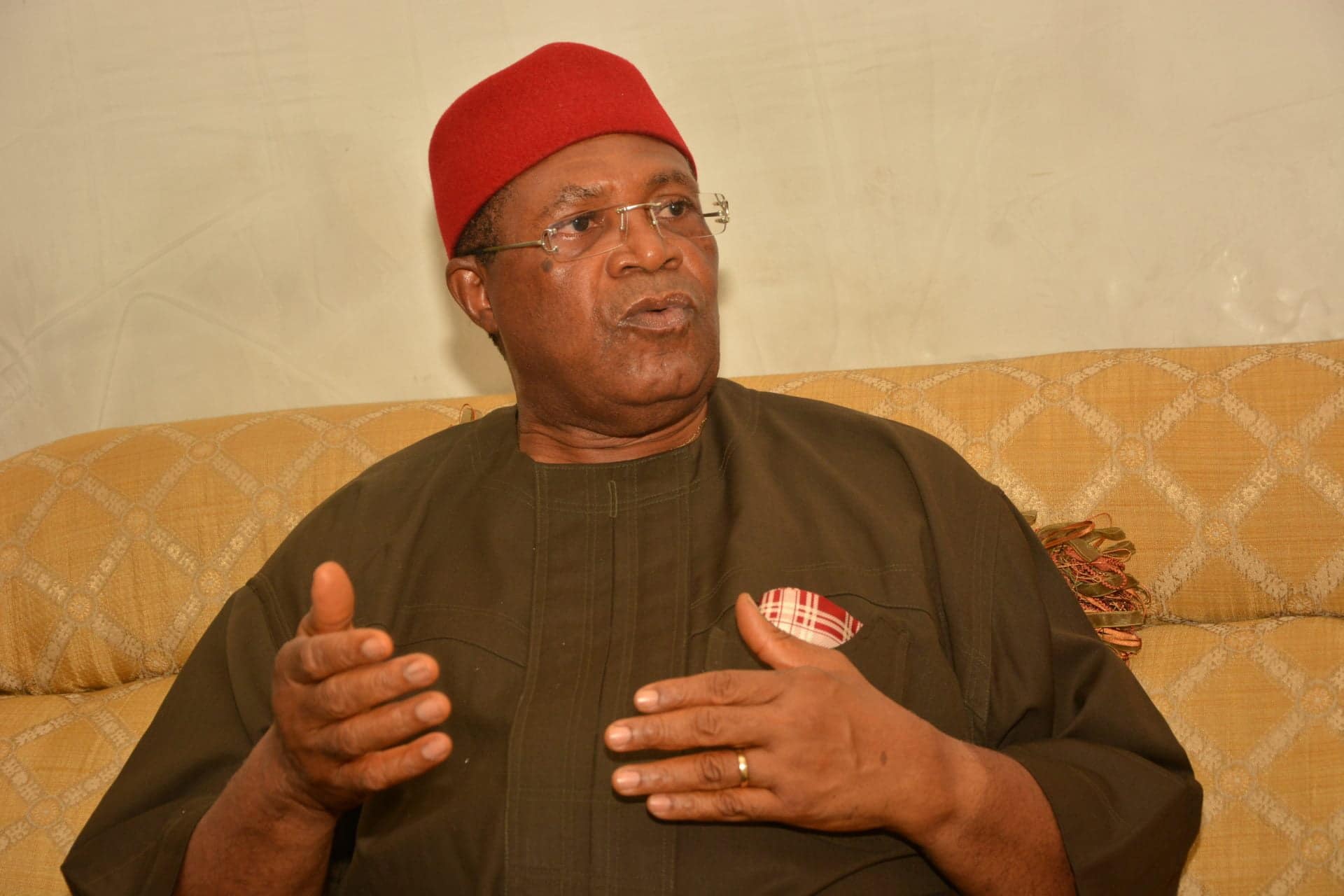 A former National Chairman of the Peoples Democratic Party (PDP), Okwesilieze Nwodo, has lambasted the governors of the All Progressives Congress (APC) over their stance on the naira redesign policy.
Speaking with reporters on Friday in Abuja, Nwodo said the APC governors are fighting President Muhammadu Buhari and the Governor of the Central Bank of Nigeria (CBN), Godwin Emefiele, over the policy for their selfish interest.
The former Governor of Enugu State also said that the governors are not concerned about curbing vote-buying and insecurity in the country, rather they want excess cash to be in circulation.
Nwodo also said that it would be difficult to understand why the governors were not at home with a policy that came from their own party.
He said: "If the APC Governors do not understand that the current monetary policy would help to stop banditry and kidnapping as well as rejuvenate our economy.
"It means they want excess cash to be in circulation so that they can continue with their trademark of vote-buying. It also means that they are happy with kidnapping which is why they are fighting a policy geared toward checking kidnappers.
"All of us want a free and fair election and that policy should remain intact."
Recall that the Zamfara, Kogi, Kaduna, and five other states had instituted the suit against the Federal Government and the Central Bank of Nigeria (CBN) over the naira redesign policy.
The states urged the Supreme Court to compel President Muhammadu Buhari, the CBN, and commercial banks to rescind the February 10 deadline for the old N200, N500, and N1,000 banknotes as Nigeria's legal tender.
In a ruling last week Wednesday, the Supreme Court ordered the federal government to halt the implementation of the currency redesign policy pending the determination of the substantive suit.
The apex court also ordered the Federal Government, CBN, and commercial banks from implementing the deadline for the old 200, 500, and 1000 naira notes to stop being legal tender.
The apex court also stopped the three defendants from continuing with the deadline pending the determination of a notice in respect of the issue.
However, the federal government filed a preliminary objection to the suit, arguing that the apex court lacks the jurisdiction to entertain the matter.
During the resumption of the suit on Wednesday, the Supreme Court adjourned the hearing of the case to Wednesday, February 22.