PDP Crisis: People Are Wondering If Gov Wike Is Normal – Lamido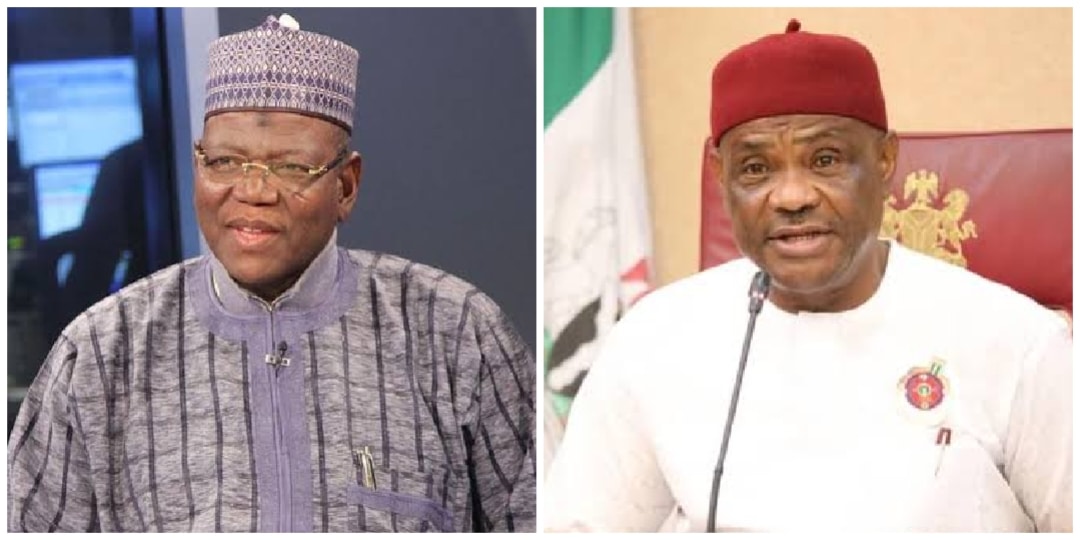 Former Jigawa State Governor Sule Lamido has berated Governor Nyesom Wike of Rivers State for openly castigating the Peoples Democratic Party (PDP).
During an interview on Politics Hub, a political show on Vanguard online TV on Thursday, Lamido said the PDP would survive without the five aggrieved governors known as G-5.
Naija News reports that the former Jigawa State Governor was reacting to Wike's decision to receive the presidential flag bearer of the All Progressives Congress (APC), Bola Tinubu, in Rivers State on Wednesday.
According to Lamido, the PDP has existed for 25 years and is big enough to win this year's general elections without Wike and the other aggrieved governors.
Lamido said, "It is a black man and African, and also in Nigerian culture, you don't go out to castigate your own family. For Wike to do that, people are just wondering if he is normal?"
"It's not Tinubu that produced him and it's not Atiku that produced him. It's PDP! If he then fights PDP, that means he's unNigerian and uncultured.
"PDP has been around for over 25 years. Nigerians will survive without Wike and his group. PDP will survive without him. It's not a party of sole ownership. It's not like APC owned by Tinubu and Buhari.
"If Tinubu and Buhari leave APC, the party is dead. You can see that PDP produced President Obasanjo, but Obasanjo is supporting Peter Obi."