Naira Scarcity: I Will Revoke Your C of O – State Government Warns Stores, Companies Rejecting Old Naira Notes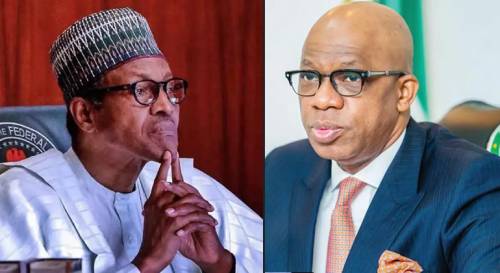 The Governor of Ogun State, Dapo Abiodun has warned companies and stores in the state that the government would revoke their Certificate of Occupancy if they reject old naira notes.
Naija News recalls that the Ogun state government had earlier warned banks refusing to collect the old naira notes that they would be shut down.
This came after President Muhammadu Buhari, in an early morning broadcast on Thursday, announced that old N500 and N1,000 notes would no longer be legal tender while the old N200 note would phased out after 60 days.
The president subsequently advised Nigerians to deposit their old notes with the Central Bank of Nigeria and other provided outlets by the apex bank.
Speaking on Friday afternoon via a Twitter post, the Ogun Governor warned that companies and stores that refuse the old notes would have their C of O revoked.
The governor wrote, "The Ogun State Government will be revoking the Certificate of Occupancy, of any corporation or store that rejects old naira notes from members of the public in the State in exchange for goods and services.
"Commercial outlets are hereby reminded that there is an existing court order by the Supreme Court, the apex court in Nigeria, directing that old notes remain legal tender."