CBN Governor, Emefiele Reveals Agenda Of Naira Policy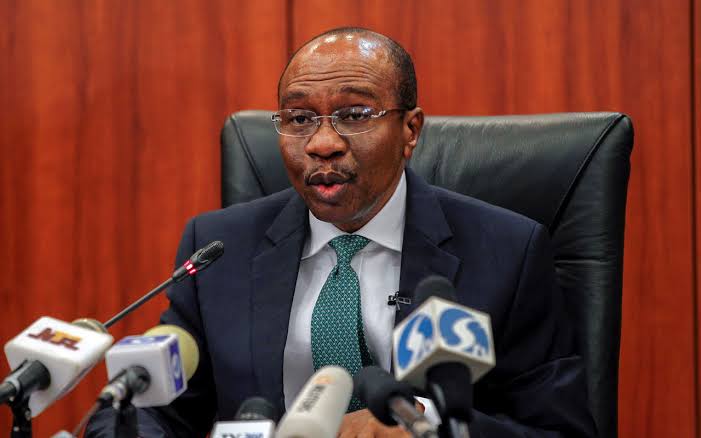 The Governor of the Central Bank of Nigeria (CBN), Godwin Emefiele has revealed the agenda of the apex bank with the naira policy.
Emefiele on Thursday said the policy was put in place to solve the issue of corruption, illicit financial flow, economy, and insecurity.
Reiterating his stance on the swapping of the old N1,000, N500, and N200 notes whose deadline ended on the 10th of February, 2023, Emefiele said it will be well, despite the challenges in the country.
Emefiele stated this on Thursday during a chat with Channels Television.
He said, "We are all servants serving Nigeria. As I'm concerned, the Honourable Attorney General of the Federation (Malami) has spoken on this matter (cash crunch) and the president (Muhammadu Buhari) sealed the whole of the issues this morning (Thursday) in his broadcast.
"I can only appeal to Nigerians. Let's allow this policy to work. This policy is one that goes to solve the problem of corruption and illicit financial flow. The policy goes to solve some of the problems in the economy. This policy also goes to reduce insecurity in the country.
"These three issues (aforementioned) which are the tripod of this administration's policy are all embedded in this policy. So, we should just allow it to work.
"There are some temporary pains but I can assure Nigerians that the long-term benefit is overwhelming and we should just give it a chance to work."
Speaking on President Buhari's directive, he said he has met with some commercial banks to make the old 200 notes available for Nigerians.
He added, "Temporary pains are regrettable but I can assure Nigerians that it will be well."